Fueling Healthy Communities
Power Gas Architecture | Developer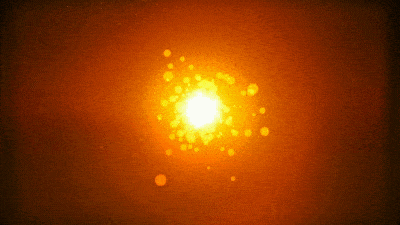 Secure Supplies on-site production solutions include:
​
Reformers Lpg to Hydrogen 99.9999% 50 -400 Nm³/hr
​
Hydrogen on-site units with production ranging from 10 and 260 Nm³/hr with purity of 99.999%
​
Compact nitrogen on-site units (also called APSA) capable of producing up to 50-2,000 Nm³/hr with purity up to 0,1 ppm and pressure from 5 to 9 bar abs
​
Large Nitrogen Gaseous or Liquid on-site units suitable for flow ranges beyond 50 4,000 Nm³/hr, with purity of 99.99999% (less than 1 part of impurity per billion)
​
Large Oxygen Gaseous or Liquid on-site ), which can either be integrated in Electrolyzer design or operate independently to generate ultra high purity liquid oxygen for flow range 50-400 Nm³/hr
​
Gas Fill Rails for Mini Tanks up to Large Storage Pods 5 kg to 1500 Kg Gaseous or Liquid
​
​​
Technologies for Oxygen, Nitrogen, and Argon Production
Cryogenic or Non-Cryogenic Air Separation
Production of oxygen, nitrogen, and argon is done by air separation. Cryogenic air separation is capable of producing large quantities of high purity gas and/or liquid phase product, which is then easily stored or used.
Non-cryogenic air separation is conducted near ambient temperature, so the product - oxygen or nitrogen - is always gas phase.
​
Production quantity and purity in non-cryogenic air separation are not as high as the quantity and purity attainable with cryogenic air separation.
​
Secure Supplies believes our Renewable & Green Cryogenic Systems to provide the Highest Quality and Economical Value in the Market today. Enough to base a total Gas production and distribution on it.
Onsite Gas Plants for Production of Hydrogen, Syngas, Carbon Monoxide, .
Secure Supplies provides a total solution for large scale gas needs for
the Industrial and renewable Energy Sector.
​
Onsite supply of hydrogen, syngas, CO or other gases makes sense for large gas requirements.
Let Secure Supplies help provide these requirements, reliably, affordably and safely!
​
We can help you determine via Needs analysis if onsite gas production is a cost effective alternative to bulk or pipeline gas delivery. If onsite production is an approach that is right for you, we can help you determine the scale and technology that make sense for your application.
Syngas, Hydrogen, and CO.
Secure Supplies can also help you with the design and scale of plants for production of syngas, hydrogen, or CO. We can help you determine which technology (PEM , Cryogenic, SMR, ATR, POX) is best suited for your use, and then coordinate the design, construction, and operation of the facility.
Atmospheric Gases.
​
Secure Supplies is known globally for price competitiveness , and we can put that technology to work at your facility.
​
Secure Supplies design, build, and operate cryogenic for atmospheric gases (nitrogen, oxygen, argon).
For smaller scale requirements, we can do the same for non-cryogenic air separation plants (nitrogen and oxygen).
There are the price and specification for your reference:
A) 10,000 liters liquid oxygen tank
Working pressure: 16bar
Standard: GB standard
Diameter: 2000mm
Height: 7895mm
Weight: 6800kg
to order email Daniel here
B) 20,000 liters liquid oxygen tank
Working pressure: 16bar
Standard: GB standard
Diameter: 2400mm
Height: 9371mm
Weight: 10,800kg
to order email Daniel here
C) 30,000 liters liquid oxygen tank
Working pressure: 16bar
Standard: GB standard
Diameter: 2700mm
Height: 8960mm
Weight: 20,500kg
to order email Daniel here
1.Simple and optimized design
2.Careful manufacturing
3.Safe and reliable operation for a long time
Product description:
This series of liquefied natural gas high-pressure pump is absorbed in the introduction of foreign advanced technology,
Careful design and manufacture of liquefied natural gas high-pressure pump.
The pump is suitable for liquefied natural gas vehicle filling stations,
The aim is to cryogenic LNG storage tank after the booster to the car with gas vaporization,
Simple design and careful manufacturing optimization ensures safe and reliable operation for a long time
Technical Parameters
Onsite Gas Production and Process Gas /Fuel Gas Supplementation
Prices For H2 Hydrogen fueling on Demand Engine Supplementation Units Cut Emissions and Fuel Costs
​
Code Engine Size Kit Weight Liters of Gas per Minute PRICE CIF in shipping
SS2 100 to 500 HP Engines 36 Lbs 15 lpm US $3900
SS3 100 to 500 Hp Engines 38 Lbs 15 lpm US $5200
SS33 400 to 800 Hp Engines 50 Lbs 30 lpm US $5800
SS333 1000 to 3000 Hp Engines 65 Lbs 40 lpm US $8500
SS3333 1000 to 3500 Hp Engines 85 Lbs 45 lpm US $15000
SS33333 3000 + Hp Engines 105 Lbs 60 lpm US $19500​
​
Container Pricing

Purchase order discounts as follow:
1 container 5%
2 containers 10%
3 to 4 containers 15%
5 to 9 containers 20%
10 containers 25% maximum discount
Territory: City 1 container
State/Province 10 containers
County 20 containers
​
If you are a middle person, than you will receive a 10% commission on all units sold
not including the shipping, insurance, taxes, duties paid
​
when Secure Supplies has approved the license and balance upon competition of the order
​
As an alternative to traditional bulk gas and liquid supplied from a nearby production plant,
Secure Supplies designs, builds and operates a variety of on-site systems for the production of argon, nitrogen,
oxygen and hydrogen.
A Design and Architecture leader in on-site technology developments , we offer a complete line of efficient and reliable on-site gas production plants capable of purity levels up to 99.9999999% (9.0 Grade) and ranging in size from less than 2,000 standard cubic feet per hour (50 cubic meters per hour) to more than 5,000,000 standard cubic feet per hour (150,000 cubic meters per hour).
​
On-site plants offer a number of advantages:
Secure Supplies Includes 2 years Operation and Maintenance Contract so you don't have to worry about staff ad safety.

You have the assurance of a time-tested, proven process.

Each system reflects years of design and operating experience

We use a precise and robust computer-aided engineering design approach to assess and develop a supply system to satisfy your requirements

The processes include the latest materials, packaging concepts, heat recovery and control methods available
​
Remote Monitoring and Production Assistance Metering and Billing
For on-site industrial gas production facilities, our remote metering technology provides added value to our customers through continuous on-site plant performance monitoring and process control.
​
Secure Supplies operates a unique and highly sophisticated computerized communications and plant control system that:
Delivers immediate access to troubleshooting and on-site repair services

Enables rapid response to changing conditions based on real-time information

Helps your plant run at peak operating efficiency with improved power usage and on-stream

Links your plant to technicians at our 24/7 technology center

Provides a high standard in supply reliability
​
Let us help you experience the convenience, time savings and reduced operating costs with our Remote Monitoring and Metering for on-site production plants.
Secure Supplies is ready to get Started on your Power Plant Project Are you ?
​
PLEASE Contact us now to
GET THE PROCESS STARTED
We will Touch base on phone
and email shortly to Discuss a POWER PLANT PROPOSAL .
​
​