Fueling Healthy Communities
Power Gas Architecture | Developer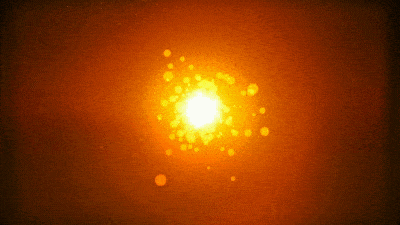 Micro and Mini Gas Turbines |
Power Plants Gensets USA
Are Pleased to Announce our Mini Turbines are now on the market
FUEL OPTIONS
Fuel Tank External liquid fuel tank options up to 3,000 litres
Fuel Types Diesel (EN509:2009), Kerosene (K1 Grade) or Diesel/Kerosene blend
Compatible Fuels: Natural Gas, Liquid Fuels (Kerosene, Aviation Fuels, Ultra Low Sulfur Diesel #2), Biogas (Landfill, Digester), Associated Gas, Sour Gas, Propane Gas
We Can run on Gasoline Ammonia Liquid Bio Gas
and Mixed Gas Blends of Pure Hydrogen.
​
Operating Environment Prime Power, Backup or Hybrid modes
(indoor, outdoor or rooftop configurations)
​
PHYSICAL SPECIFICATION
Dimensions2.1m(L)x0.9m(W)x1.1m(H) Excluding fuel tank and exhaust flue
Weight<700kg Excluding fuel tank and batteries
​
Rating: 50 kw and 75kw
Expandable
Can be paralleled up to 50 MW and 75 MW of power
​
Combined Heat And Power Efficiency: Up to 90%
Electrical Efficiency LHV: 26.00%
​
Voltage: 400-480 VAC
Frequency: 50/60 Hz, Grid Connect
10-60 Hz, Stand Alone
Electrical Service: 3-Phase, 4-Wire
​
Security IP 54
Siemens Remote Monitoring
Ingress protection, Tamper proof doors. Remote monitoring and geo-locking options.
Single service door access
​
EMISSIONS
Noise<65dB @ 1m
Exhaust Emissions Best in Class EU Regulation 1628 Stage V 2016 SAFETY
Net Heat Rate LHV: 13.8 MJ/kWh (13,100 BTU/kWh)
Exhaust Temperature: 275ºC (530ºF)
Exhaust Gas Flow: 0.31 kg/s (0.68 lbm/s)
​
SAFETY
Certification Machinery Directive 2006/42/EC, CE, ISO 60034 rotating electrical machines, ISO 61000 EMC
​
ENVIRONMENTAL RANGE
Operating Conditions-10˚C to +45˚C
Relative Humidity (%RH)0-99
​
SERVICE AND WARRANTY
Service IntervalUp to 8,000 hours**
Warranty2 years or 5,000 running hours
**8,000 hours service life subject to suitable air and fuel quality
​
BROCHURES
50 KW DTM 400 Unit

75 KW DTM 500 Unit
Secure Supplies Gas Turbines New and Used from Man Kawasaki and Others . KW and MW Class
​
Current Stock includes
​ 50kw and 70 kw Mini and Micro Jets
​​
Mb + 1 520 848 1650
​
EXTRA DETAILS CURRENT STOCK
Maker Model Engine Unit Vintage Out put Voltage Hz Fuel Hour Price (US$) Secure Supplies DTM 400 JPJET 5 2019 50KW 110/2203 phase 50/60 Hz Gas NEW USD 23,850
Secure Supplies DTM 500 JPJET 5 2019 75KW 110/2203 phase 50/60 Hz Gas NEW USD 25.300


PRICE: CIF ex JAPAN
10% Down Payment,
90% wire transfer prior to shipment

RS: Ready to Ship Call Message Daniel Whatsapp + 1 520 848 1659 danieldonatelli1@gmail.com
​
Thermal efficiency and fuel consumption rate listed in specification.
​
The operational cost estimate is per kw aprox $5 per kw annually for service refit can be
high aprox 10 per kw but not need for 10 years . Refit $20/kw ​
​ ​
Please remember these model in particular are the most efficient made and are current state of the art from Japan.
​
O & M is between 800 and 1400 per year for the turbines
Efficiency is 90% a engine is 39% so it is more than made back
in the power made and fuel cost saving for the power volume in mw class as you would need 7 engine to do same loading job
​
Ignition

traditional fuels