Fueling Healthy Communities
Power Gas Architecture | Developer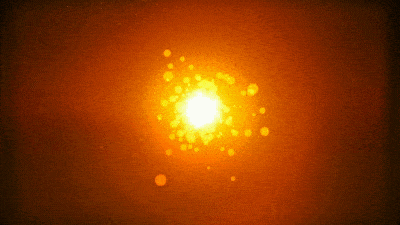 Custom Turbine Designs and Prototyping
​
Note: We can custom design, build and test a CHP turbine for your use, including PID and power curves in advance of final blueprint design. The blade maker has a new Omax 55100 Waterjet Cutting Machine and a fully automated Haas Vertical CNC Milling Machine Model VF3-SSYT with 20 tool changer, and horizonal rotary attachment (5th axis).
We also have access to a ExOne 3D printer which can make smaller objects in stainless steel.
​​
Pre-Design Services: Services design fee will be approximately $30,000-$100,000. Includes PID, power curve and efficiency based on your input data of temperatures, type of refrigerant, heat exchangers, pump efficiency, etc. Time allotment 2-3 week
Turbine Design Services: Services for CHP turbine design expect approximately $60,000 - $950,000+. Includes design and blueprints. All files are in electronic format, including STEP files. Custom blueprints are for provided with no restrictions of use. Since you contract for the blueprints, you own the design. Time allotment is up to six weeks for basic work, up to 12 weeks for more complex designs, including CDF and 3D modeling.
Turbine Prototype Services: Services for turbine prototyping approximately $20,000 - $950,000+. Includes materials, labor, assembly, and machine time. The prototype cost will depend on the size of the turbine, and type of refrigerant. Supercritical CO2 is considered new development.
Pressure Testing: Pressure testing using nitrogen and liquid. Leaks identified. Any problem areas identified. Testing costs depend on size of unit.
Refrigerant Testing: Pressure testing using the refrigerant you will use in the application. Leaks identified. Any problem areas identified. Testing costs depend on size of unit and type of refrigerant. Refrigerant cost will be a component of the pricing.
Operational Testing: Testing using one of our ORC or CO2 test rigs. Availability of test rigs will vary. Supercritical CO2 is considered new develop, with additional fees for equipment required for testing.
​
Application Testing: This type of testing uses the source of heated liquid to be provided for the system. Examples include liquid heated by solar thermal, geothermal, biomass boiler, compressor, and other sources. Please contact Secure Supplies for a quotation
Custom CAD/CAM Drawing Services: We have two professional draftsmen who are experienced in ORC turbine design and drawing. Depending on type of work, expect approximately $100 per hour for services.
Secure Supplies is ready to get Started on your Power Plant Project Are you ?
​
PLEASE Contact us now to
GET THE PROCESS STARTED
We will Touch base on phone
and email shortly to Discuss a POWER PLANT PROPOSAL .