Fueling Healthy Communities
Power Gas Architecture | Developer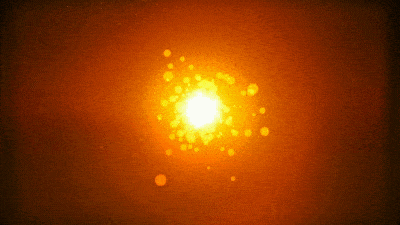 Hydrogen Gas Tank Pod Systems.
250 bar, 500 bar, 900 bar in sizes

400 kg 800 kg 1500 Kg
Secure Supplies partnered and agreed with a Major Carbon Fiber Hydrogen Tank Producer. This Company has workshops in USA and Thailand are major in the transport of gas to EU and USA Safety and Pressure Standards.
​
One of the only companies licensed for 500 bar on the road.
​
We all at Secure Supplies believe this tank producer choice is the best for projects designed by Secure Supplies.
​
Ordering is Straight forward simply contact Secure Supplies with your required tank and pressure sizes and indicate gas purity you are using.
​
Secure Supplies provides you with
a Needs Analysis and Design Development.
Tank Design

Flow Rate Design,

Pressure Design

Fill Rate System Design

Cooling system Design

Trailer Design

Compressor Design

Safety System Design

Monitoring Design

Operation and Maintenance Planning
To order your Hydrogen Tank Pod and Trailer Units for your projects Please Contact
​
Daniel Donatelli
Founder
Secure Supplies
Whatsapp + 66 83 6378 3443
​
Ultralight Type 4
hydrogen tank with high storage efficiency
Type 4 hydrogen tanks are based on verified technology already being used in hydrogen-powered vehicles.
​
Doosan developed ultralight hydrogen tanks by optimizing the design of carbon fiber winding in fuel cell powerpack for mobile use.
​
Certified hydrogen tank
First among mobile fuel cell technology to obtain the certificate for hydrogen tanks, and recently acquired European TPED certification.
​
Our tanks not only passed tests required to obtain certificate, but also a variety of safety tests most similar to drone flights including drop test from 150m, penetration test, fire test and internal pressure test.
50L empty steel cylinder
Outside diameter: 232mm
Height:1425mm
Weight:50.6kg
Work pressure:200 bar
Test pressure:300bar
Standard :ISO 9809
Wall thickness:5.2mm
Material:34CrMo4
Valve:QF-30A
(PZ 27.8,W21.8/1/14''-left)
Color:dragon orange
With cap include valves
Price.
12pcs 1 Frame bundle USD 690/PC
Price.
12pcs
1 Frame bundle
USD 690/PC
Terms & conditions:
(1) Price term: FOB
(2) Terms of payment:30% (USD ) TT as deposit , 70% (USD ) before shipping,
(3) Delivery port and time: FOB , 10 days to delivery against the receipt of deposit.
(4) Bank Advised on Invoice matching your Purchase Order.
(5) Quality/Quantity Discrepancy and Claim
In case of quality discrepancy, claims shall be filed in one time by the buyer within 30 days after the arrival
of the commodity at the port of destination, while for quantity discrepancy, claims shall be filed by the buyer
within 15 days after the arrival of the commodity at the port of destination and supported by sufficient
evidence for seller reference, otherwise no claim will be accepted. It is understood that the seller shall not be liable for any discrepancy of commodity shipped due to causes for which the insurance company, other
transportation organization or post office are liable.

(6) Force Majeure
Either party shall not be held responsible for failure or delay to perform all or anypart of this agreement due
to flood, fire, earthquake, draught, war or any other events which could not be predicted, controlled, avoided
or overcome by the relative party. However, the party affected by the event of Force Majeure shall inform the other party of its occurrence in writing as soon as possible and thereafter send a certificate of the event issued by the relevant authorities to the other party within 15 days after its occurrence.

(7) Arbitration
All disputes arising from the execution of this agreement shall be settled through friendly consultations.
Hydrogen
200 bar composite tank
(46L, 0.68kg H2,
tare weight 18kg)
​
Suitable For
Forklifts
Boats
Electric Engine Fuel Cell Kits
Burners
Heaters
Portable Generators
Portable Fuel Cells.
​
Hydrogen Tank Systems Kits
On-board Hydrogen System
Product Details:
Brand name: Secure Supplies
Brand Name: 4*140L, 3*140L,2*100L
Certificate: GB/ASME/CE/GOST/EAC
Place of origin: CHINA
Minimum Order Quantity: 1 set
Payment Terms: TT/DP/LC
Supply Ability: 50 sets per year
Delivery Time: ten weeks
Packaging Details: export worthy
Category: Hydrogen Engergy Application System
Description
Technical Parameter:
Working Pressure: 35Mpa/70Mpa;
Working temperature: -40°C~85°C
Number of Cylinders: 4*140L, 3*140L, 2*100L, etc., customized according to your needs
The Secure Supplies on-board hydrogen system is an important subsystem for hydrogen combustion engines fueling or fuel cell vehicles to store hydrogen, supply hydrogen and accept hydrogen filling.
Guided by the methods of highest quality German system engineering, following the principle of safety first, failing safety, most simplification, regional layout and hydrogen-electric isolation, and based on comprehensive understanding of customer needs.
Secure Supplies Ltd. proposes a high-integration, modular, safe and reliable on-board hydrogen storage and supply solution, including four modules: hydrogen storage module, supply module, filling module and control module.
​
The hydrogen storage module includes a high pressure hydrogen cylinder, a cylinder mouth combination valve, a PRD (pressure release device, once work, unrecoverable), and necessary connecting pipe, etc., and the main function is to safely store the hydrogen filled in the hydrogen filling station in the high pressure hydrogen liquid.
​
The supply module includes a solenoid valve, a pressure reducer, a safety valve filter N vent and necessary connecting pipelines, etc. The main function is to safely supply clean and pressure-friendly hydrogen to a hydrogen using device such as a fuel cell system.
​
The filling module includes a filling port check valve, a pressure gauge and the necessary connecting pipelines. Its function is to complete the filling docking with the hydrogen filling station, and fill the clean high-pressure hydrogen safely into the high-pressure hydrogen cylinder of the vehicle.
​
The control module includes a hydrogen leak probe and a necessary control alarm device, which can transmit the warning signal to the vehicle controller, and the vehicle controller issues an early warning command. The main function is to monitor the hydrogen leakage condition. It will send an early warning signal when the monitoring point achieves the set alarm value.
Features:
Compact and lightweight;
Modular design, easy to install;
The components are preferred, safe and reliable;
Diversified design to meet different needs;
Secure Supplies is ready to get Started on your Power Plant Project Are you ?
​
PLEASE Contact us now to
GET THE PROCESS STARTED
We will Touch base on phone
and email shortly to Discuss a POWER PLANT PROPOSAL .
​
​