Fueling Healthy Communities
Power Gas Architecture | Developer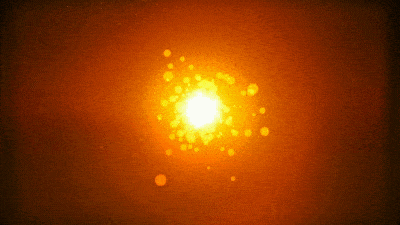 It's not easy to be a clean freight pioneer.
Looking at what others have done in sustainable freight industry can provide ideas for positive change, guide you safely past any pitfalls and provide reassurance that what is being planned can be achieved in hydrogen fueled freight sector.
​
Plenty of Transport companies, big and small, locally and International, have cut costs, improved productivity and lowered environmental impacts simultaneously. Learning from their successes is smart business.
​
Secure Supplies provides Sustainable freight and logistics fueling solutions. So no matter what your consuming device, a truck, a forklift, a side loader or a crane we have the Fueling Hub Solution to go 100% green and sustainable.
​
Secure Supplies takes pricing very seriously.
We want your business and we are prepared to pay for it.
​
Sustainable Freight Case Studies
Linfox - GreenFox Initiative
Transport giant Linfox cuts both costs and carbon on its road transport fleet. Read more...
SCT Logistics - Fuel Efficiency Choices
SCT incorporates enviornmentally sustainable design into locomotive procurement for big savings. Read more...
Adelaide Airport - Level 3 Carbon Reduction Accreditation
Adelaide Airport succesfully takes on the tall task of greening an entire postcode, from terminals to ground water. Read more...
Toll Group - Smarter Green Initiative
Toll is setting targets to reduce greenhouse gas intensities and developing comprehensive suites of initiatives for its diverse operations to improve environmental performance. Read more ....
Energymiser - Freight Train In-Cab Advice Systems
Energymiser is a developer of an in-cab advice system used to reduce fuel usage and emission production. It is widely used worldwide. Read more...
OCIUS - SolarSailor Technology
OCIUS has been designing and supplying their patented SolarSailor and Hybrid Marine Power technology since 1999. Their technology has applications on tankers, commercial ferries, private yachts and unmanned surveillance drones.. Read more...
Bigger is Better
Globally we are seeing a trend towards bigger aircraft, bigger trains, bigger ships and bigger trucks. As freight transport units get bigger the transport costs per tonne of freight reduces. Read more...
Profile of Australia's Trucking Fleet: Age and Emissions
A substantial number of heavy vehicle trucks throughout Australia were purchased before more stringent emission controls were placed on new trucks (pre-1996). The issue today is that these vehicles still make up a sizeable percentage of trucks in operation today and are responsible for more than their fair share of the road freight industry's noxious gases.
The document covers the age and emissions of trucks in operation today but also suggests a government incentive program to address this growing issue. Read more ...
Secure Supplies is ready to get Started on your Power Plant Project Are you ?
​
PLEASE Contact us now to
GET THE PROCESS STARTED
We will Touch base on phone
and email shortly to Discuss a POWER PLANT PROPOSAL .
​
​