Fueling Healthy Communities
Power Gas Architecture | Developer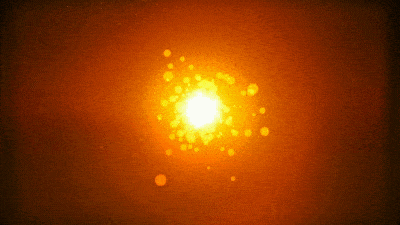 STANDBY FUEL CELL POWER MAINTENANCE AND SERVICE-CONTRACTS
Most of our customers take the view that having a standby power maintenance contract is crucial.
​
If there's a power failure – mains or internal – you can rest assured that your FUEL CELL UPS will be there to provide backup power, keeping valuable systems alive and maintaining your essential services with ZERO NOISE and ZERO EMISSIONS.
However, like any other major asset, these units need to be serviced regularly to ensure they're ready when you need them and haven't developed any faults.
FUEL CELL UPS SERVICING
​
Every FUEL CELL and UPS needs to be serviced regularly to ensure that it is operating correctly and that your system is in good working order. As a minimum, a maintenance contract provides reassurance of knowing that an engineer is available when needed.
Some customers are content with a simple annual subscription which guarantees the availability of an engineer within a given timeframe. Others prefer a more comprehensive service. A tailored FUEL CELL and UPS Systems service contract can address all needs.
What we offer as a part of our tailored Fuel Cell UPS Servicing:
A standby power maintenance contract is a service provided by SecureCare that guarantees a rapid response, 24×7, an annual service where parts and labor can be included if repair is necessary.

An engineers response time to site if a fault should arise.

A service visit to ensure the smooth running of the unit(s).
MULTI-POWER SYSTEMS SUPPORT
​
What really makes us different is our ability to provide support, not only across mixed configurations of UPS, DC/DC, power electronics and fuel cells, but ensuring the efficient supply of hydrogen from our S1 Secure Supply Gas Sites.
Secure Supplies Group is a power solutions provider and our servicing offering completes the customer overall Needs.
Our agreement includes any of the following customised to your company's power requirements:
​
Environmental checks

Electro-mechanical checks

Fuel Cell functional testing

UPS functional testing

Hydrogen supply testing

Battery assessment

Provision of service sheets and documentation

Recommendations for remedial work and improvements of current systems
Our basic maintenance scheme incorporates:
​
Dedicated hotline 24 Hours a day

Varying response time: 4 hours, 8 hours or Next Working Day

Out of hours visits

Remote Monitoring with regular reports in our carefree package

Parts and Labour in all our service contracts

Call out only if no service contract

Health check of your back-up power system. Load bank testing

Hydrogen sourcing advice to ensure efficient operation of your system

Routine preventative maintenance visits

12 months warranty with no service contract

5 yrs warranty as norm with all our service contracts

Supporting The Widest Range of Power Systems Products

Relocation of existing back up power systems. Planned, installed and commissioned to ensure seamless operation of critical systems
Secure Supplies is ready to get Started on your Power Plant Project Are you ?
​
PLEASE Contact us now to
GET THE PROCESS STARTED
We will Touch base on phone
and email shortly to Discuss a POWER PLANT PROPOSAL .
​
​