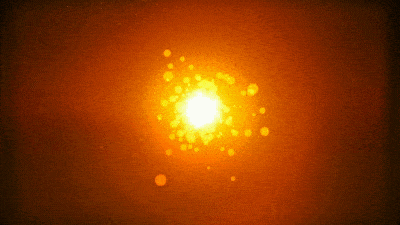 SOLID STATE 20000
3 PHASE
1, The use of microcontroller and dedicated software, intelligent control;

2, The use of battery discharge rate characteristic correction accurate discharge control.

3, With over charge, over discharge, automatic control of electronic short circuit, overload protection, unique anti-reverse protection; more protection and it won't damage any parts, and won't burn the insurance;

4, The Use of a digital LED display and settings, this 4000w battery system for solar are design one-button operation to complete all set up, extremely easy to use and intuitive role is to control the entire system state, In the large temperature difference, the controller should have qualified temperature compensation function. Other additional features such as light control switch.

* More specifics and detailed product features or other custom feature, pls contact with our R&D department, those specifications are subject to communication.
​
Solar on Grid Topology Architecture
All loads' power will be provided by our system, the unit will use battery storage to power the loads under premise of normal capacity. If PV electricity is more than the loads need at the same time by charged fully, it will feedback excess electricity to the Grid.
If the battery is low and the sunshine is bad, the system will firstly assure battery capacity is sufficient and use the grid electricity to power loads.
​
​
Engine Looped Green Fuel Off Grid Topology Architecture
The Auto Start Feature Designed by Secure Supplies uses a RF remote to auto start the power system and Fuel Production on demand from water. Once the Fuel Rail reaches Pressure the Engine will start and the Solid State Power will go into charge loop mode.
Model Name Solid State Power 3 PHASE 20000 Watt
Continuous Rated Power 20 KW
AC Parameters
Rated Alternating VoltageGrid Voltage400VAC
Inverter Voltage400VAC
Rated AC Frequency50Hz /60 hz
​
​
Total Harmonic DistortionGrid Current<4%
Inverter Voltage2%
On/off Grid Switching Time< 20ms
Maximum Inverter Efficency93.80%
≥92%
Referenced Certification StandardCE,VDE 0126-1-1
Output WavePure Sine Wave
​
​
DC Parameters
Recommended Each line PV Input Power4000W
PV Input4 lines
Each PV Line Panels Start-up Maximum Voltage145VDC(under definite lowest temperature condition)
​
​
​
MPPT Voltage Range70~120VDC
PV Maximum Output Current320A
Charger Maximum Efficiency97.30%
Battery VoltageRated Value52VDC
Working Range48~57VDC
System Parameters
Stored Capacity≥32KWh
​
​
External CommunicationsRS485(RS232/USB/Internet Optional)
Working Environment Temperature0oC~45oC
Working Environment Humidity10%~90%
Altitude<2000m
IP GradeIP54
​
​
​
DimensionBattery Box1130mm×800mm×600mm
Inverter Box1130mm×800mm×600mm
WeightBattery Box240kg
Inverter Box210kg