Fueling Healthy Communities
Power Gas Architecture | Developer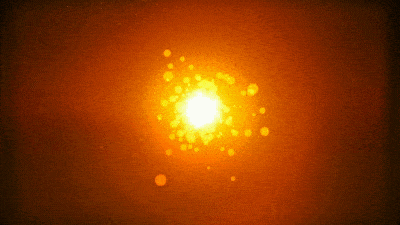 More than 30 years of experience
No matter the challenge - Our Teams have probably done it before.
In Power & Gas, Energy Storage Hydrogen Production, Reforming, Gas Packaging, Geo Thermal Solar,Wind or power & gas distribution, filling with or with out CHP or TCU.
​
There is only one choice - ask us why!
Below are some pictures of our projects and vendors
Gaseous Fuel Engine Systems
Gaseous Engines Sold and delivered to Globally ;
Indonesia Italy Dubai Back Up Power Smelters
Thailand Switzerland Brazil
USA France Guam
Egypt Greece Kenya
Japan Yemen
Gaseous and Liquid Bulk Metering Systems - From USA Germany and Japan
Gas Dispensing Systems, Dispensers & Flexible Towers
Japan USA Canada
Airport and Port Liquid Logistic Systems Product From Japan
Tank Gaseous Pod Logistic Systems and DOT 500 BAR Trailers
And Trailer Mounted Compressors and Refillers for H2 and LPG
Gaseous and Liquid Compression Systems with TCU
Vendor Major in Industry New Proprietary Oil less Designs
Nanjing and Dalian Iron Ore Smelter Furnace Emission Designs
Ammonia refrigeration Design Build, Major Food Distribution
Nitrogen gas freezing unit design install , Major Port Seafood Processor
Carbon Monoxide Packing system installations
Ammonia Cracking Systems Design Review and Improvement for Packaging Plant and Soil Nutrient products
Cemex El Nasr Egypt Project Sites Development and Design for Previous Wet Kiln Potash Reclaim for Sustainability Project and USA in Agriculture systems
Guizhou Process Line and Export JV
PEM and Alkaline Electrolysis Systems Containerized and Factory Plant
El Nasr Rock Phosphate DAP Process Line and Export JV
N46 Urea Packacking anf Sustainbility System Design and install Guizhou China
Secure Supplies India Team in Minerals and Gas Developments Hydrogen
Meeting with Senior Engineers from Submarine Projects .
Adelaide Airport H2 Introduction Presentation Energy Storage and Fueling
Combined Heat and Power Systems Using ORC Micro Turbines
Suitable from 50 kw to 2 mw on stack kiln burner Exhaust systems Engines
and Geothermal Applications
Reformer Design For for Farm Complex and Frack Sites
Home Power Back up System Design Australia Queensland
SPLIT GAS HYDROGEN Fishing Boats
2 Fishing Boat Vietnam 24 Volt On Demand System for 20 Liter Diesel
Project Goals Completed
Reduced Fuel Consumption

Increased Range

Reduced Emissions

Provided Cooking Gas

Provided Welding Gas

Over 30 Boats Done
SPLIT GAS HYDROGEN MARITIME
2 Fishing Boat Vietnam 24 Volt On Demand System for 20 Liter Diesel
SPLIT GAS HYDROGEN
Water Pump System Argentina 24 Volt On Demand System 10 Litre Diesel
Project Goals Completed
Reduced Fuel Consumption

Reduced Emissions

Increased H2 Use

Suitable for Cell Towers

Suitabile Water Pumps

Suitable or backup Gensets
Flare Equipment Stack and Alternate Use Conversion Towers and Gas Packing
Gas to Power , Methane Gas to Methanol Systems Australia Product
Vendor Partner Highlights
​
Largest Pem Electrolyzers in World.

Over 300 Electrolyzers deployed

Largest market penetration of Oil less compressors.

Tank type 4 and 5 first to have DOT 500 Bar Trailers.

Gas Hazmat Approved Control Panels Best Vendors in USA

Bulk Gas Meter Company Best in World high standards.

Engine Producer State of the art Compression and Valve Technologies

Chp Units Suppliers The Most Profound Heat to Power Turbine in Class.

Geothermal Suppliers Producing power from 80'C closed loop systems

Thermal Control Unit Supplier Green Gas Certified

Nitrogen and Oxygen liquid Gas Plant Italian extremely low power consumption.

Dispenser Companies Partnered with Honda Toyota in Japan.

Reformer Producer First in World with Carbon Capture.

Ammonia Cracker Light Weight Skid mounted.

Boiler Supplier First Catalytic boiler in World.

Mini Flare Gas Plant Supplier over 100 installs

Furnace Kiln Flame Burner First Catalytic in its class.
​
​
​
​
Secure Supplies is ready to get Started on your Power Plant Project Are you ?
​
PLEASE Contact us now to
GET THE PROCESS STARTED
We will Touch base on phone
and email shortly to Discuss a POWER PLANT PROPOSAL .