Fueling Healthy Communities
Power Gas Architecture | Developer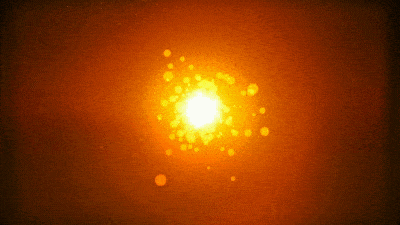 Mining H2 Hydrogen Nh3
Fueled Vehicles
Secure Supplies Groups Commercial Framework, Project Management and Execution.
Secure Supplies has brought together a team of skilled professionals from the resources sector with significant experience in executing complex projects. We have a robust and disciplined project management and execution framework that has been developed in association with our pathfinder customers and is tailored to specific site requirements.
​
Commercial Framework
Secure Supplies works closely with the mine owner/operator,
under NDA, to quantify the commercial opportunity as follows:
Number, brands and models of machines in operation

Assess fleet fuel conversion requirements

Location of operational sites and existing infrastructure plan

Preferred order of implementation (if multiple sites)

Type and extent of Hydrogen or Ammonia infrastructure required

Availability of commercial quantities of locally sourced gas feedstock

Customer sponsored site visit to gather:

Fleet operational data

Work patterns

Site operational data including current/future fleet duty & maintenance cycles and existing refuelling practices

Specific safety management and operational plans

Operational considerations impacting on conversion timelines

Key commercial terms
Project Implementation
Once a commercial framework is in place between Secue Supplies and the mine owner or operator, detailed design is carried out, economic fundamentals are reconfirmed and FID is agreed.
​
A detailed Project Execution Plan with agreed timelines and milestones is developed in conjunction with the site. Fleet conversion, facilities construction and commissioning is carried out.
Typical elements covered by the execution plan are:
Regulatory framework

Component ordering

Fleet conversion plan

Gas collection, production facility design and construct

Virtual pipeline, site and on-truck storage

Mine truck refueling method assessment and design

(automated, semi-automated or manual)

Documentation – meeting mine owner/SSE/EEM,

regulatory and Secure Supplies requirements

Gas ops

Mine ops interface

Safety management plans
Gas Processing and Step 1 Production Filling Facility
The Secure Supplies Step 1 production facility is located in close proximity to a renewable reources Hydro or Solar Wind or conventional frid production block power system. Gas is delivered by a low pressure pipeline or via a mobile Pipeline to a compression hub site with convenient access for the transportation of packaged gas to the user location.
​
The gas compression hub comprises drying, compression, and the Secure Supplies Step 1 fuel pack/storage module filling facilities which incorporate chilling and transfer systems. Gas is compressed from delivery pressure typically using reciprocating compressors and is then further compressed with hydraulically powered gas boosters.
​
The gas is then chilled and directed into the High Density Compressed Gas fuel packs that are used either for installation on mine trucks for fast fill refilling or as "swap and go" cassettes. In cases where Secure Supplies Step 1 is transported to the user location, specially designed transport skids are used.
The gas compression hub contains:
Multiple gas compressor modules installed adjacent to the gas supply point.

Each module contains:

Gas compressor

Engine-driven 3 phase electric motor

Radiator package

Interstage and heat exchangers

Post compressor heat exchanger

Gas Booster modules installed to supply gas into the Step 1 S1 Cassettes or cylinders. Each module contains:

Gas boosters which will operate at high pressure

Heat exchangers

Hydraulic power pack

Chillers
While the area required for a typical gas processing & Secure Supplies Step 1 S1 production facility is quite small, when allowing for the turning circle of transport vehicles approximately 1 acre of land area is required.
Secure Supplies haul truck fuel packs utilize Secure Supplies Step 1 S1 proprietary gas cylinder filling technology to achieve energy densities approximately double that of conventional h2 storage systems, and approaching two thirds of the density of H2 without the operational complexity and cost of H2 cryogenic storage and handling.
This enables mine trucks to achieve high levels of displacement whilst carrying sufficient fuel on board for a full work shift and not adversely affecting payload.
​
NOTE: Payload differentials vary from 1234 kgs heavier for a Liebherr T282C to 1287 kgs lighter for a Caterpillar 797F according to make/model of the mine truck.
Comparison assumes standard diesel configuration with full fuel verses dual fuel configuration with full fuel.
​
Key elements of truck chassis conversion:
Customised wiring looms to accommodate the new fuel system;

Replacement of the existing fuel storage tank with a new tank pod ;

Replacement of the existing hydraulic tank with a new hydraulic tank should this be required;

Installation of Secure Supplies haul truck Secure Supplies Step 1 S1 Fuel Packs on both the driver's side and offside of the truck adjacent to the Fuel Tanks and hydraulic tanks;

All accompanying fuel distribution lines and connection to engine bay;

All associated and fully compliant gas/engine safety control systems.
​
Secure Supplies Fuel System
Secure Supplies Step 1 S1 mine truck fuel technology has been developed to achieve sufficient fuel storage quantities on board the machine for a full work shift of up to 12 hours. In mine haul trucks, a slimline fuel tank (and if required a hydraulic oil tank) replaces the existing tanks allowing for the introduction of Secure Supplies Step 1 S1 Fuel Packs for the storage of gas on the machine.
​
Compliance
All conversion work is undertaken in a designated work area within the mine site. The work area will be fully compliant and registered as required by the relevant jurisdiction. Secure Supplies will ensure that the work complies with all relevant safety requirements with relevant certifications of conformity issued.
Hydrogen fueled engine conversions have a long history,Secure Supplies approach to Hydrogen Fueling and Or Ammonia fuel engine conversion differs significantly from past configurations with precise fuel mixing on individual cylinders, Rotary vlave advanced detonation algorithms, and unique control architecture that does not interfere with the underlying operation of the complex truck control systems.
This last feature allows OEM ECU updates that are transparent to the Secure Supplies Hydruino duel map fuel injection control system ensuring 100% forward compatibility.
The conversion process is relatively simple, non-invasive and is designed to complement and not replace existing systems in these technically advanced engines.
Key elements of Secure Supplies Lean Gas H2 or Ammonia fuel engine technology:
OEM Diesel Injection hardware replaced

Software changes required to the OEM engine controllers.

OEM updates can be continually applied to the engine.

Electronic system control architecture is designed agnostic of OEM systems.

Custom electronic hardware and software developed and implemented to take individual cylinder fuel injector requests and map this to requested Gas fuel flow.

System takes direct control of the injector enabling variation of timing and also additional multi-fire as required.

System uses multiple custom precision H2 injectors to create an accurate per cylinder, narrow injection width, gas injection system.

System has adaptive knock control/monitoring with one acoustic sensor per two cylinders.

System monitors exhaust port temperature to establish trim levels for diesel injector turn down.

Fuel rail systems are are modified. Injection is via custom injector plates inserted between the inlet manifold and head.

Rotary Valve Heads

New venting system

13 New Lubrication systems
Engine Development and Truck Packaging Program
Engine Development
Secure Supplies has an extensive dual fuel engine development program underway. This program has been developed incorporating input from the mining industry. The current program includes the following models:
Caterpillar 3508/12/16/24

Caterpillar C 175 -16/20

Cummins QSK 60/78

MTU 16V/20V 4000
​
Secure Supplies Mine Truck Packaging
Secure Supplies is well advanced in the development of detail designs of mine truck fuel storage systems including the modifications to diesel and hydraulic tanks to meet the needs of the majority of models in the industry's mine truck fleet, specifically:
Caterpillar 785

Caterpillar 789 C

Caterpillar 793 – B, D & F

Caterpillar 794 AC

Caterpillar 795 AC

Caterpillar 797 – B & F ULTRA CLASS HYDROGEN ENGINES = YES

Komatsu 830E

Komatsu 930E

Komatsu 960E

Liebherr T282

Hitachi EH 4000

Terex MT4400 AC

Terex MT6300 AC
Operating Trial
Industry experts were given the opportunity to drive the truck and gain firsthand feedback on the performance of Truck 573 (Caterpillar 789C).
The overwhelming conclusion was that there was no discernable difference in engine or truck performance utilising the Secure Supplues Hydrogen fuel configuration; however the reduction in vibration and noise was noteworthy.
Site Test and Demonstrations
Truck was run unloaded and fully-loaded

Picture shows truck climbing out of pit, fully loaded with 164 tonne payload

Real-time telemetry screenshot taken at full throttle during fully loaded run

Diesel displacement of 100% typical for full throttle operation up to 1750 rpm with peak

of 90% set for trial

Part load substitution figures around 100%

Analyses of operating trucks on 5 sites indicate 100% to 100% average displacement over the drive cycle
Mine Site Durability Testing
Secure Supplies gas trains & infrastructure in place ready for connection and commissioning

Gas transport crate fully operational

Truck 473 arrived on-site

All infrastructure and truck 473 commissioned progressively

Truck 473 now fully operational in circuit

'Swap and Go' refueling system being commissioned for durability testing at mine
Refueling
Station
The refueling of mobile mining equipment with Hydrogen fuel conversion can be either by high-flow direct injection from a Secure Supplies Dispenser (similar to a high-flow Diesel dispenser) directly into the Secure Supplies Step 1 S1 Fuel Packs on the machine, or by an autonomous "swap and go" refuelling system of Secure Supplies Cassettes.
​
Fuel Packs
The gas is chilled and directed into the Secure Supplies Step 1 S1 Fuel Packs that are either designed for installation on mine trucks for fixed fast fill refueling or as "swap and go" cassettes. In cases where Secure Supplies Step 1 S1is transported to the user location, specially designed gas transport crates may be used.
​
Secure Supplies Step 1 S1 Fuel Packs designed for in situ fast fill refuelling contain four cylinders. There are two fuel packs, one mounted on either side of the truck. The drivers' side pack is installed adjacent to a slimline diesel tank and the off side pack is adjacent to the corresponding hydraulic tank.
​
The autonomous "swap and go" Secure Supplies Step 1 S1Fuel Pack is a steel cradle containing two cassettes. Each cassette contains two cylinders.
There are two cassettes on each side of the truck, contained in the steel cradles (i.e. a total of eight cylinders on the truck).
​
The drivers' side cradle is adjacent to the slimline diesel tank and the off side cradle is adjacent to the hydraulic tank.
​
"Swap and Go" Quick Exchange System
Where the "swap and go" system is used, cassettes are filled with gas and stored on a rack until required to refuel the machine.
The cassette rack is located each side of the re-fuelling lane along with an autonomous cassette handling robot.
Robots are sourced from global manufacturers such as Kuka.
These robots are similar to those commonly used in a wide variety of harsh, heavy duty industrial applications around the world. Each robot is located on a track specifically designed for the mine refuelling site.
​
Each cassette is allocated a unique identification (ID) number via the use of RFID (Radio Frequency Identification Device). An RFID reader is located on each side of the refilling bay to enable empty cassettes to be detected and allocated for refuelling.
Laser technology, designed to operate in harsh mine site conditions, is used to guide the positioning of the robot in relation to the machine being refueled. The cassettes are stored in either a one or two story rack depending on truck fleet.
​
The autonomous "swap and go" refueling station will be located in a position that is protected from the machine by earthen berms or such other means required by the local mine SSE (Senior Site Executive).
​
An additional smaller robot is installed on the driver's side to refill the diesel tank autonomously.
​
The Cylinders
Secure Supplies Step 1 S1 source Type V Carbon Fibre Composite H2 700 bar cylinders
​
Secure Supplies Step 1 S1 cylinders have been purpose designed and sized specifically for each application. Secure Supplies Step 1 S1 mine truck fuel packs are designed around available space on each make and model of mine truck. Larger cylinders are used for gas transport crates or gas storage modules.
​
Type V Composite H2 Cylinders have evolved over several decades to become the pre-eminent choice for Secure Supplies Step 1 S1 fuel tanks on vehicles.
This dominance has now extended to the hydrogen fuelled vehicle industry. High pressure rating, light weight, robustness and life cycle are all features that have supported this evolution.
​
Type V H2 Composite cylinders comprise three fundamental components:
a cylindrical HDPE ( carbon plastic) liner with domed ends that contains the gas;

metallic boss ends that fit onto the domed ends; and

a carbon fibre filament wrap that is wound over the liner with a resin coating on the carbon fibres.

The carbon fibre wind pattern is proprietary to the manufacturer but is always wound helically around the liner in a criss-cross pattern that results in an extremely tough mesh of carbon fiber's glued in place by the resin. Secure Supplies Step 1 S1 also include a thin fibreglass outer layer to protect the carbon fibre surface
​
Certification Testing for Type V H2 Cylinders
The dominant codes regulating the fabrication of Type H2 V composite cylinders are followed and certified to 700 bar DOT.
​
There are a total of thirteen prescriptive tests detailed in H2 Hydrogen Certifications for TypeV composite cylinders which includes a burst, fire, drop and ballistic test. All production cylinders must be designed to a minimum burst pressure of 2.25 times service pressure therefore a 10% margin is added to the 2.25 times to provide for deviations during cylinder production runs.
The 700 barg service pressure cylinders used by Secure Supplies Step 1 S1 are required to meet a minimum burst pressure of 12,500 psig during certification testing.
​
​
Belaz 75710
Belaz 75710, with a payload capacity of 496t, is the biggest mining dump truck in the world. The ultra-heavy dump truck was launched by the Belarusian Company Belaz in October 2013 under an order from a Russian mining company. Sales of Belaz 75710 trucks were scheduled to start in 2014.
The truck is 20.6m-long, 8.16m-high and 9.87m-wide. The empty weight of the vehicle is 360t. Belaz 75710 features eight large-size Michelin tubeless pneumatic tyres and two 16-cylinder turbocharged diesel engines. The power output of each engine is 2,300HP. The vehicle uses an electromechanical transmission powered by alternating current. The top speed of the truck is 64km/h.
​
Caterpillar 797F
Caterpillar 797F, the latest model of 797 class dump trucks manufactured and developed by Caterpillar, is the second-biggest mining dump truck in the world. The truck has been in service since 2009. It can carry 400t of payload compared to its predecessor models 797B and the first generation 797, with payload capacities of 380t and 360t respectively.
​
The dump truck has a gross operating weight of 687.5t and measures 14.8m in length, 6.52m in height and 9.75m in width. It is equipped with six Michelin XDR or Bridgestone VRDP radial tyres and Cat C175-20 four-stroke turbocharged diesel engine. The single block, 20-cylinder engine offers a gross power output of up to 4,00HP. The truck uses a hydraulic torque converter transmission and runs at a top speed of 68km/h.
Komatsu 980E-4
Komatsu 980E-4, introduced by Komatsu American Corporation in September 2016, has a payload capacity of 400t. It is the biggest electric drive rear dump truck from Komatsu. Fitted with big bucket shovels with a capacity of up to 76m3, the Komatsu 980E-4 is suitable for large-scale mining operations.
The gross operating weight of the truck is 625t while its loading height and the width are 7.09m and 10.01m, respectively. The vehicle is powered by a four-cycle diesel-fired 3,500HP Komatsu SSDA18V170 engine with 18 V-type cylinders. It uses GE dual insulated-gate bipolar transistor IGBT) AC electric drive system and can run at speeds of up to 61km/h.
​
Terex MT 6300AC
Terex MT 6300AC, introduced by the American manufacturer Terex in 2008, is also an ultra-class mining dump truck with a payload capacity of 400t. The vehicle was rebranded as Bucyrus MT6300AC, following the acquisition of the mining equipment division of Terex by Bucyrus in 2010. Terex MT 6300AC became a part of Caterpillar's Unit Rig line after Caterpillar's acquisition of Bucyrus in 2011.
The gross operating weight of the vehicle is 660t. The body of the truck is 7.92m in height and 14.63m in length. The vehicle is equipped with a four-stroke diesel engine, with 20 cylinders powering an AC electric alternator, which in turn supplies power to the electric motor fitted at each side of the rear axle. The rated power output of the engine is 3,750HP. The vehicle can move at a maximum speed of 64km/h.
​
Liebherr T 282C / T 284
Liebherr T 282C and Liebherr T 284 are two 400t payload capacity ultra-class haul trucks designed and manufactured by Liebherr. The trucks share the distinction of being the second biggest mining trucks with Caterpillar 797F and Terex MT 6300AC. Liebherr's T 282C is the successor to the 360t capacity T 282B class mining truck. T 284, the latest class of trucks from Liebherr, shares many similar features with the T 282C.The gross weight of T 282C and T 284 is the same, at 661t. The overall length of the trucks is 15.69m. The overall width and the loading height are 9.679m and 7.42m respectively. The vehicles are equipped with a 20-cylinder diesel engine with a gross power output of up to 3,750HP. The vehicles use the Liebherr IGBT AC electric drive system. The maximum travel speed of the vehicles is 64km/h.
​
Belaz 75601
Belaz 75601 has the capacity to haul 396t of payload. It is the latest model of 7560 class of trucks designed by Belaz for carrying loosened rocks at deep open-pit mining sites under different climatic conditions.
The gross operating weight of the vehicle is 672.4t. The Belaz 75601 measures 14.9m in length, 9.25m in width and 7.22m in height. The dump truck uses electromechanical transmission with a four-cycle diesel engine, having 20 V-type cylinders. The engine's power output is 3,750HP. The traction motors and the traction alternator are provided by Siemens and Kato respectively. The top speed of Belaz 75601 is 64km/h.
​
Komatsu 960E-1 / 960E-1K
Komatsu 960E-1 and Komatsu 960E-1K are the two latest rigid dump trucks by Komatsu. Each truck has a payload capacity of 360t. The 960-E1, introduced in 2008, is the first generation of the 960E series of haul trucks from Komatsu, which was followed by Komatsu 960E-1K.
The gross weight of both trucks is 635t. The loading height and width are 7.14m and 9.19m respectively. The overall lengths of Komatsu 960E-1 and Komatsu 960E-1K are 15.6m and 15.34m respectively. Both vehicles are powered by a four-cycle diesel engine with 18 V-type cylinders. The power output of the engine is 3,500HP. Komatsu 960E-1 uses GE dual IGBT AC electric drive system, whereas the 960E-1K uses Komatsu IGBT AC electric drive system. The top speed of both trucks is 64km/h.
Terex MT 5500AC
Terex MT 5500AC, also known as the Unit Rig MT 5500AC, ranks as one of the biggest mining dump trucks in the world. The 360t payload capacity vehicle is used for high volume surface mining.
The maximum gross vehicle weight of Terex MT 5500AC is 598t. The overall length is 14.87m while the width and loading height are 9.05m and 7.67m respectively. The vehicle is powered by a four-stroke Diesel engine rated at 3,000HP with 16 cylinders. The vehicle uses an AC electric drive system and travels at a maximum speed of 64km/h.
​
Belaz 75600
Belaz 75600 is currently one of the largest mining dump trucks in the world. It is the first generation model of Belaz's 7560 class mining trucks designed for transporting rock-mass at deep open-pit mines under different climate conditions. The haul truck offers a payload capacity of 352t.
The maximum gross weight of Belaz 75600 is 617t. The overall length, width and loading height are 14.9m, 9.6m and 7.47m respectively. The vehicle is powered by a four-cycle turbocharged diesel engine with 18 V-type cylinders. The gross power output of the engine is 3,500HP. The traction alternator for the vehicle is provided by Kato and the traction motors are provided by Siemens. The maximum travel speed of the truck is 64km/h.
​
Caterpillar 795F AC
Caterpillar 795F AC has a payload capacity of 345t. The haul-truck features a modular design and offers two body options, including the popular MSD (mine specific design) and the gateless coal body.
The gross machine operating weight of Caterpillar 795F AC is 628t. The truck's overall length is 15.14m. The overall width and the loading height are 8.97m and 7.04m respectively. The vehicle is powered by Cat C175-16 diesel engine with a gross generating capacity of 3,400HP. The truck uses an AC electric drive system solely designed and developed by Caterpillar and runs at a top speed of 64km/h.
Hitachi EH5000AC-3
The Hitachi EH5000AC-3 has a payload capacity of 326t. It is Hitachi's latest and largest rigid frame dump truck and was introduced at MINExpo International 2012 in Las Vegas, Nevada, in 2012.
The gross machine operating weight of Hitachi EH5000AC-3 is 551t. The overall length of the truck is 15.51m. The width and loading heights are 8.6m and 7.41m respectively. The truck uses the low-emission Cummins QSKTTA60-CE diesel engine with 16 cylinders. The rated power output of the four-cycle engine is 2,850HP. The vehicle uses Hitachi's IGBT AC electric drive system and runs at speeds of up to 56km/h.
​
XCMG
builds "world's largest" 400 t XDE440 mining truck for Zijin Mining and China Minmetals
​
Rolling off its production line today was the 400 t (metric) class diesel-electric AC drive XDE440 mining truck, claimed as the world's largest by Xuzhou-headquartered Chinese construction and mining equipment giant XCMG. XCMG stated: "The XDE440, the world's largest rear-drive rigid mining car, has rolled off the production line. This is not only an important milestone in the development of XCMG's mining equipment industry, but also an important breakthrough in high-end mining equipment in China and the world." It added that the truck is aimed at the "global high-end mining market" such as operations in South America, North America and Australia, citing a potential availability of over 95% and annual working hours of 7,300 hours.
​
The title of largest mining truck has already been claimed several years back by BELAZ with its 450 t 75710 but this is undoubtedly a new addition to the super ultra class mining truck world.
The company says the XDE440 is being delivered in batches to Chinese mining major Zijin Mining for its Serbia Zijin copper mines in Serbia (which includes three open pits), furthering the long-term strategic cooperation between the two companies. "We will keep pursuing an intelligent, high-end, green mining solution to level up our customer experience and maximise our customer value," said Lu Chuan, President of XCMG at the launch event. XCMG's mining equipment offer now includes 70-700 t mining excavators, 30-440 t mining dump trucks, 100-6,000 t/h crushing and screening machinery and 350 hp to 550 hp graders.
​
Zijin owns some of the world's most important mines, particularly in copper and gold, from Julong Copper in Tibet, China, to a 39.6% interest in Kamoa-Kakula in DRC (45.04% including indirect holdings in Ivanhoe), Kolwezi copper mine, also in DRC, Buritica gold mine in Colombia, Cukari Peki copper mine in Serbia, plus numerous other operations in China. It has already applied a Chinese mining truck fleet in Serbia in the form of NHL NTE240 electric drive units.
​
XCMG said that the truck had also been developed for a second major mining customer, China Minmetals, the owner of MMG, which operates some of the world's largest mines including Las Bambas copper mine in Peru, Dugald River zinc mine in Australia, Kinsevere copper mine in DRC and Rosebery base metals mine in Tasmania, Australia. "Minmetals and XCMG have a very deep and long-standing friendship. XCMG has strong engineering capabilities, reliable product quality and ultimate service throughout the lifecycle," said Zhang Liang, Director of Resources Supply Chain at Minmetals Group, adding that the development of mines at home and abroad "is fully integrated with the advantages of XCMG's advanced technology and equipment, and a new cooperation model has been established to help the high-quality development of the mines."
​
"The XDE440 has a load capacity of 400 t, and is nearly three stories high, creating the world's rear-drive rigid mining truck load record," said XCMG Mining Machinery Project R&D Head Xie Heping, adding "in order to meet the demand of 400 t of load, we independently developed the world's largest output torque and wheel reducer plus the world's strongest wet disk brake." XCMG also cited intelligent variable frequency traction, high torque hub drive, cab rollover protection and anti-fatigue design of large bearing components.
​
XCMG added that with the implementation of China's national '3060 dual carbon' strategy, "the mining and utilisation of China's mineral resources is quietly undergoing a new round of adjustment. The green, high-end, large-scale and intelligent upgrading of mining construction equipment has become an inevitable trend." The 3060 decarbonisation strategy is China's commitment to hit peak emissions by 2030 at the latest and then achieve carbon neutrality by 2060.
​
​
Nine Chinese NHL NTE360A mining trucks of planned 28 so far assembled at Yancoal Mt Thorley Warkworth and in testing
Chinese mining truck leader Inner Mongolia North Hauler Joint Stock Co Ltd (NHL) based in Baotou, Inner Mongolia says that nine units of its NTE360A trucks have now been assembled in Australia at customer Yancoal's Mt Thorley Warkworth (MTW) coal mine and are now in commissioning tests. Mt Thorley Warkworth is an integrated operation of two open cut mines located adjacent to each other, 15 km south-west of Singleton in the Hunter Valley region of New South Wales. Yancoal has ordered 28 360 ton (327 t) class NTE360A electric drive mining trucks in total, which are all equipped with Wabtec premium integrated AC electric drive systems and began shipping from the Port of Tianjin to Australia in May 2021.
This order is very significant globally as it represents one of the largest mining trucks made in China to have been exported out of China. In the past there have been a handful of Chinese OEM ultraclass truck units shipped in small numbers to Namibia and Australia for example, but no fleets on this scale, so this was truly a world first. NHL has also had success in Europe with exporting its large mining trucks, as it now has a fleet of 11 236t class NTE240 electric drive units running at Serbia Zijin Copper.
Wabtec told IM when the order was first announced that its Optimized Integrated Electric Drive Systems "deliver exceptional quality, customer value, and unparalleled technology. In both propulsion and retarding, they outperform other drives of equivalent payloads." Bappa Banerjee, Wabtec's General Manager of Mining Equipment added: "We are proud to partner with NHL and support their growth. These integrated electric drive systems will improve the performance of their mining trucks by reducing fuel costs and increasing reliability, giving their customers a distinct sustainable cost advantage over the service lifetime of their trucks."
MTW an open cut mine, using a dragline truck and shovel method. Employees work in shifts to keep the mine operational 24 hours a day, seven days a week. After being washed and prepared for sale, the coal is loaded onto trains for transportation 90 km to the Port Waratah Coal Terminal in Newcastle where it is shipped to international customers.
​
OEM XCMG will soon start operating the largest fleet of high tonnage
autonomous rigid mining trucks in the country. The first automation ready
XDE240 220 t trucks recently started arriving at the Xiwan coal mine
in Shaanxi province, being developed by Shaanxi Shenyan Coal, part
of China's coal mining giant China Energy Investment Corporation
(CEIC, also known as CHN Energy, created from the merger of China
Guodian Corporation and Shenhua Group in 2017). The trucks will
be loaded by Taiyuan Heavy Industry (TYHI) WK-35 65 t payload
electric rope shovels.
The fleet consists of 32 220 t XDE240 trucks, equipped with
MTU 16V4000C23R 2,500 hp engines and Wabtec AC drives.
IM understands that while XCMG has supplied the trucks with
an automation interface, the tender for a third party
supplier to supply the unmanned technology was separately
put out to bid by CEIC in September and was recently won by
CRRC-owned company Zhuzhou National Engineering Research
Center of Converters. CRRC is a huge company best known for
its rail equipment and technology but which also makes mining
equipment and supplies mining technology – through CRRC Yongji
it helped develop an FCEV mining truck with engine group Weichai
while CRRC Datong started building its own electric drive CR240E mining haul trucks recently.