Fueling Healthy Communities
Power Gas Architecture | Developer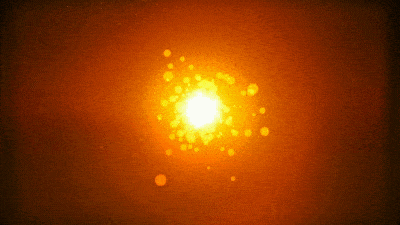 Hydrogen Dispenser Forecourt H2 Car
Truck Bus Fuel Cell Vehicle Forklift Filler
Hydrogen Fleet Fueling Electric and Fuel cell Vehicles Cars, Vans ,Trucks and Buses.
50 BAR, 100 BAR, 200 BAR, 350 BAR, 450 BAR, 700 BAR
Hydrogen dispensers and hydrogen fueling stations developed for filling hydrogen,vehicles, forklifts,Vans, trucks, buses, boats, bikes,motorcycles, tractors.
The Secure Supplies and deploys hydrogen fueling station to support you in
dispensing hydrogen into your personal or public hydrogen fuel cell vehicles.
​
We deploy and operate fast hydrogen fueling stations with safety and reliable in mind.
Our aim is to accompany you in delivering zero emission vehicles.
​
WE SUPPLY HYDROGEN FUELING STATIONS FOR A WIDE RANGE OF DISPENSING
PRESSURES
50 BAR

100 BAR

200 BAR

350 BAR

450 BAR

700 BAR
​
Our Hydrogen fueling station offer
Price: Between $180,000 to $240,000.

Price can go higher for complex hydrogen fueling station with cooling systems.

Types: Passive valve station or active booster station hydrogen fueling station.

Proven record: Installed in many locations around the world

Maintenance: 5 year operations & maintenance contracts available.

Monitoring: Hydrogen fueling station remote monitoring available as optional.

Installation: Packaged for easy installation.

Quality assurance: CE marked.
​
Other standards also available on demand and optional.
Contact us on Whatapp +66 83 647 3443 for more information.
​
If you have fleet of vehicles, buses, forklifts, tractors, motorbikes or you have a hydrogen internal combustion engine converted vehicle, you need a hydrogen fueling station (also called a Hydrogen Dispenser). At the Secure Supplies we supply different types of hydrogen fueling stations with different output pressures.
​
We have dual and single hose hydrogen fueling stations with varying output delivery flow depending on the application such as buses (say 20kg a mn and higher if need be). The pressure we can operate are up to 700 bars. We offer a standard 350 bar hydrogen fueling station as well as a 200 bar option.
​
Secure Supplies has designed and built many hydrogen fueling stations.
These hydrogen dispensers are able to fuel 700 bar (70 MPa) fuel cell vehicles and comply with the recognized SAE J2606 fueling protocols. We can supply communication based hydrogen fueling with -40˚C pre-cooling to maximize safety.
​
We have an optional containerized assembly for transport and shipment ease to allow you relocating your fueling station. Our offer also include a modular solution, where further hydrogen fueling stations can be added as and when the project need.
​
Some hydrogen fueling station features
Maximum working pressure 700bar

Hose outlet mounted on the top of the cabinet to minimizing hose wear, but can be relocated depending on applications

Hydrogen fueling station control system with temperature compensation, to control filling pressure & sequencing valves

Available in cascading or dispensing mode hydrogen fueling pressures, including heat of compression compensation

Electronic computer for sale, volume, and unit price if required

Inlet valves are pneumatically actuated (design may change and varie based on the application)

Valves are spring loaded to close if power is removed from dispenser

Communication protocols are available for remote monitoring requirements.

Note any new design will be charged.
​
If you have any specific requirements for a Hydrogen Fueling Station, please do not hesitate to contact us with your query. Click here and enter your needs.
We also supply CNG Refueling Station and other forms of Re fuelers.
Skid-mounted Hydrogen Filling Station
Main Parameters:
Daily Hydrogen Filling Capacity: not less than 100kg/200kg/500kg
Hydrogen Compression: rated working pressure 45Mpa to 87.5Mpa
Compressor Form: booster pump / diaphragm compressor
Hydrogen Storage: 45Mpa/ 87.5Mpa
Ambient Temperature: 40-45 ° C
Hydrogen Filling: rated working pressure 35MPa/70MPa
Hydrogen Filling Flow Rate: 0.5~3kg/min;
Filling Accuracy: ±1%
Hydrogen Filling Nozzle: double nozzle single system (with TK16/Tk25 hydrogen filling nozzle
Description
For the skid-mounted hydrogen filling station, it is to integrate some equipment control components on the container base to form a mobile hydrogen filling station with a specific function based on the process flow and control requirements of the hydrogen filling station.
The advantage is compact structure, factory manufacturing and installation guaranteeing quality, saving a lot of land, reducing investment costs, and is safe and reliable, which is conducive to operation and maintenance.
​
The main equipment of containerized hydrogen filling unit is composed of unloading module (unloading hydrogen from long pipe trailer), compressor module, hydrogen filling machine module, sequence control module, safety control module, container body module, etc.
The containerized hydrogen filling unit adopts the external hydrogen supply as the hydrogen source. The hydrogen in the long pipe trailer is compressed to 85MPa by a high pressure compressor through the unloading module. The compressed high pressure hydrogen is then stored in the external hydrogen storage cylinder group through the sequence control module or directly supplied to the hydrogen filling unit module.
The sequence control module is used to realize the hierarchical hydrogenation mode control function. By monitoring the hydrogen pressure of each channel entering the sequence control module, the hydrogen pressure of the outlet is coordinated to meet the rapid and efficient hydrogen filling.
​
The unloading module contains two sets of unloading channels to meet the hydrogen filling demand during peak hours. The nitrogen purge system is installed in the container for purging the pipeline and supplying the instrument air.
​
The station control system takes the data acquisition control system and the host computer as the core to form an integrated monitoring system. It realizes the monitoring of the whole production process.
​
​
Hydrogen Dispenser
Technical Parameter:
Filling Pressure: 35Mpa 60Mpa
Ambient Temperature: -40~+55 ° C
Working Power: 220V ± 15%, 50Hz±1Hz;
Hydrogen Filling Machine Type: double nozzle dual metering three line with pre-cooling hydrogen filling machine;
Hydrogen Filling Nozzle: double nozzle TK16/TK25
Hydrogen Filling Flow Rate: not less than 3kg/min; Meet Standards: SAE 2606 ,SAE-J2601, SAE-J2799, GB/T30718, GB/T31138 and other domestic and international standards;
​
Description
The product is a hydrogen filling machine Secure Supplies Ltd.
The hydrogen filling machine is double-nozzle double-sided filling with reasonable structural design, strong operability, simple and elegant appearance, strong sense of science and technology and has double-sided LCD display. It supports IC card, mobile payment and other payment methods.
With pull-off valve and hydrogen leak detection device, it has high security in various emergencies. With internal circuit hydrogen-electric isolation, it is intrinsically safe explosion-proof design can meet the explosion-proof requirements of the whole product in Zone 1.
The hydrogen filling machine has hydrogen pre-cooling and flow control functions, which can realize safe and rapid filling of high-pressure hydrogen
Secure Supplies is ready to get Started on your Power Plant Project Are you ?
​
PLEASE Contact us now to
GET THE PROCESS STARTED
We will Touch base on phone
and email shortly to Discuss a POWER PLANT PROPOSAL .
​
​