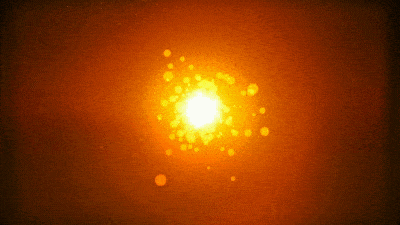 H2 Hydrogen Aircraft Engines
"It always seems impossible until it's done." - Nelson Mandela
​
Secure Supplies has a broad range of Aircraft Solutions
Call Daniel + 1 520 848 1649 email danieldonatelli1@gmail.com
Secure Supplies




H2 Aircraft Engines
WHEREVER YOU FLY, WHATEVER YOU FLY, GET THE ADEPT ADVANTAGES:
ECONOMY / POWER / PERFORMANCE / LOW LIFECYCLE COSTS
Secure Supplies Aircraft engines offer the best power-to-weight ratios in piston light airplane applications, as well as affordable acquisition costs, and low operating and life-cycle costs.
With your safety being our top priority, Secure Supplies engines are designed to be robust, reliable, and easy to operate.
​
With multi-fuel capability, including biofuel blends, the lowest fuel consumption, and lowest emissions in their power range, and the benefits of liquid cooling, electronic FADEC, and created by an award-winning team of engineers, the Secure Supplies engine range is the future of aviation.
​
COST ADVANTAGE
Fly Further… for Less
Extremely Fuel Efficient
Extended Range
Lower Cost Fuel –
Unleaded and Ethanol Blends
Low Maintenance Costs
Low Service Part Costs
Extended Maintenance Intervals
Designed for Ease of Maintenance
Increased Payload
Substantial Operating Cost Savingx
SAFETY ADVANTAGE
Robust, Reliable Technology
Extended Range and Performance
Fuel Flexibility and Availability
Excellent Power to Weight Ratio
CG Optimization
Low Pilot Workload
Reduced P Factor
Electronic Mixture Optimization
Enhanced Engine / EFIS interface
Responsive Power on Demand
Smooth Engine Operation
Liquid Cooling for Cabin Heat
No Shock Cooling
No Carb Icing
THE ENGINES
Secure Supplies identified the opportunity to satisfy the need for modern, fuel-efficient engines to power existing and new light aircraft.
We manufacture a range of General Aviation engines specifically developed to address our customer requirements…
​
Our competitive advantage lies in considerable weight saving, robust and compact design (allowing installation into a wide range of airframes, ranging from utility to competition aircraft, including rotorwing applications), superior engine management, fuel efficiency and reduced maintenance costs. Both tractor and pusher applications are available.
​
Secure Supplies innovative approach to design and engineering is unique in GA, but would not be considered unusual by anyone familiar with the high-tech world of Motor racing, Moto GP or the Aerospace and Defence industries. In industries that require innovative thinking, rapid but reliable product development, robust testing and validation, and mission-critical performance, some common themes and practices that make the best stand out.
​
Secure Supplies use of the latest technology 3D CAD packages enables virtual design and prototyping to validate form, fit and function in a concurrent engineering environment, and the use of engine design and simulation software all mean that the design stage is stable, cost-effective and rapid.
In addition, all design work is done in accordance with the certification requirements of an aviation regulatory approved Design Organization.
The use of Rapid Prototyping and Additive Manufacturing has also led to shortened lead times in getting prototype engines built and tested, and advanced Finite Element Analysis, Computational Fluid Dynamics, Non-Destructive Testing processes, and Casting Simulation programmes all play their part in Secure Supplies manufacturing and development program.
​
The Secure Supplies engine range features a novel and unique (in GA) engine architecture. The 120deg V6 engine layout gives the best solution to the requirements for a lightweight, compact engine with extremely high mechanical strength and integrity, as well as excellent balance, uniform cooling, and the optimum integration of the engine/Propeller Speed Reduction Unit. Fully sequential fuel injection, a unique lubrication system, anti-backlash and gear cush-drive mechanisms in the PSRU all contribute to the smoothest running piston engine in GA.
​
​
FREQUENTLY ASKED QUESTIONS
WHAT IS THE CUBIC CAPACITY OF THE ENGINE?
Just less than 3.2 liters (195 Cubic Inches).
​
WHAT IS THE BORE/STROKE RATIO?
To keep piston velocity low, the engine has a fairly oversquare bore/stroke ratio (98mm / 3,86" x 70mm / 2,75") in order to keep piston speed low, as well as fairly short con rods. The short rods give higher piston acceleration which helps in effective filling early on the intake stroke. Narrow and light piston/ring components tolerate high acceleration well.
​
IS THE ENGINE SUITABLE FOR OPERATION IN NON-CERTIFIED HELICOPTER APPLICATIONS?
Whilst the company has initially focused on fixed-wing applications, the engine is ideal for helicopter operation, and can be optimized to provide high power and torque at constant speed as required in rotary-wing applications. The PSRU also is ideally suited to installation in legacy helicopters which use belt drives to the rotors.
​
WHY IS THE SECURE SUPPLIES NOT A COMPRESSION IGNITION (DIESEL) ENGINE?
Although diesel has certain advantages with regards to fuel consumption and economy, we don't believe that compression ignition technology is best suited to GA applications.
Among the reasons for this are:
Poor relationship between torque and power

If used at high altitudes Jet-A has to be used as it contains an anti-freeze that diesel fuels do not have

Compression ignition engines have to be heavier to contain higher bearing loads

Diesel engines have poor power to weight ratios

Typical harshness of Diesel engines require complex vibration-isolating solutions

Harsh firing impulses of Compression ignition engines has a negative effect on reduction gearbox and propeller life

Satisfactory power generation generally requires high turbo boost with related reliability problems

Diesel fuel weighs more than gasoline

We can meet the fuel consumption targets by using an efficient gasoline engine
​
WHAT AIRCRAFT USE THE SECURE SUPPLIES ENGINES?
Secure Supplies engines are installed / or are currently in process of being installed in a variety of aircraft including Lancairs, Velocity's, and some exciting new aircraft in development.
​
As an example, a 320HP engine is fitted to the all-composite SA Ravin 500 (a South African designed and manufactured aircraft similar to the Piper Comanche). The combination of the Secure Supplies engine and the Ravin airframe results in one of the finest GA aircraft in the world, with an operating radius of over 1900NM (3500Km) and a 12-hour endurance capability.
​
Secure Supplies is working with several Non Type Certified airframe OEMs as well as a wide range of aircraft builders and owners flying aircraft ranging from Super Cubs, Lancairs, Velocitys, RV-10s, and aircraft used in crop spraying and humanitarian operations. In addition, the engine is ideal for legacy aircraft engine replacements once certification is obtained.
​
WHAT ADVANTAGES DOES THE SECURE SUPPLIES RANGE OF ENGINES HAVE OVER TRADITIONAL PISTON ENGINES?
The Secure Supplies motor utilizes best-practice current engine technology and is therefore extremely economical and reliable. The Secure Supplies motor offers competitive acquisition costs and affordable operating and maintenance costs.
​
WHAT IS THE EXPECTED TBO OF THE SECURE SUPPLIES ENGINE?
The engine has been designed with a targeted TBO in excess of 2000 hours. Our TBO projections are being confirmed during our monitored flight programme.
​
HOW DOES THE SECURE SUPPLIES ENGINE ACHIEVE SUCH LOW OPERATING COSTS?
The Secure Suppliesengine is extremely fuel-efficient, and runs on Autogas/Mogas that is generally far less expensive than Avgas. Secure Supplies engines are also designed for ease of maintenance, and utilize readily available, modern service components, with far lower costs than traditional aviation service parts. Due to the modern design of the engine, service intervals are also extended in relation to traditional aviation engines.
​
WHAT IS THE ADVANTAGE OF A 120° V6 LAYOUT?
It is a compact design offering high efficiencies, lightweight, low vibration levels and high structural integrity leading to long engine life.
​
DOES THE ADEPT MOTOR REV HIGHER THAN EXISTING ENGINES – AND DOES THIS NOT LEAD TO RAPID ENGINE WEAR?
Current technology gasoline engines are most efficient at higher RPM than the RPM range at which the traditional legacy aviation engines usually operate. The Secure Supplies engine's average piston speed is lower than that of conventional GA engines due to the optimum bore/stroke ratio used. The low mass of reciprocating parts also reduces engine wear.
​
THE SECURE SUPPLIES ENGINE USES A PSRU – ARE THESE UNITS NOT A POTENTIAL SOURCE OF PROBLEMS?
The Secure Supplies PSRU is a robust and thoroughly engineered unit. It is an integral part of the engine structure. The PSRU reduction ratio has been selected to provide low noise and an absence of annoying and dangerous harmonics.
Robust gear forms, and the use of a combination of extremely robust roller bearings for radial shaft support, and taper roller bearings for both pusher and tractor thrust loads ensure reliability and durability. The unit also incorporates a gear cush-drive to protect the rest of the engine from prop strikes.
​
​
​