Fueling Healthy Communities
Power Gas Architecture | Developer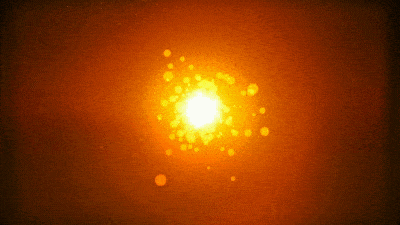 Gas Turbines | Gas Power Energy Storage Solar Wind USA
TURBINE POWER PLANTS GAS
• 16 Pc of 3.2 MW 60 Hz Fuel: Gas 2008 $1,920,000 Each https://youtu.be/oagxxXGdFLE VIDEO
• 1 Pc of 34 MW 50 hz 2012 500 hr Fuel: Gas $27,200,000 https://youtu.be/7E5uKtAkMnQ VIDEO
• 1 Pc of 24 Mw combined cycle 17 MW Gas turbine 7.4 Steam turbine CHP 60 hz 2005 500 hr Fuel: Gas $14,200,000 https://youtu.be/pP6xzPU43DE VIDEO
• 1 Pc of 81 MW 50 hz 2011 Fuel: 1000hr Gas $64,800,000 https://youtu.be/G3oniSAmqPk VIDEO
• 10 Pc KHI 10MW 50Hz Fuel: Gas $8,400,000 Each Being inspected at this time. VIDEO
• 3 pc 2.4 MW 60 hz Gas Turbine $1.280,000 1998 Each https://youtu.be/UgRvJOrxetQ VIDEO
• 1 pc 17MW/24MWCHP 60Hz 36,000hours by the end of July, 2021. Perfect Service Condition well cared for. Fuel:
Gas 2005 $18,600,000 https://youtu.be/DDcqym_nMTM VIDEO
​
TURBINE POWER PLANTS Diesel / Kerosene Bio Diesel.• 1 pc 2400kW Gas Turbine Generator Fuel: A-Bunker Oil 60Hz 2019 $1,450,000 https://youtu.be/l1WP-t2PjIs VIDEO• 3 Pc of 4.5 MW 50 Hz Fuel: Light Oil Diesel 2018 $3,000,000 Each https://youtu.be/rHx4Jo8wtpE VIDEO
Kawasaki Gas Turbines - Brochures and Technical Data
​
​
​
Secure Supplies Brings together companies with well over has over 60 years of experience in providing clients with exceptional power equipment.
We stock a selective yet comprehensive range of gas turbine generators ranging from
200 KW up to 100 MW.
Manufacturers
We choose only to stock only the world's most reputable manufacturers. This allows us to ensure our clients get the power they need, when they need it. Some of the product lines we carry include:
​
·Kawasaki

MAN

GE

·Solar Turbines Inc

·Siemens Westinghouse

·Rolls Royce

·Pratt & Whitney
​
We independently review each manufacturer we work with on numerous variables to ensure we only supply the highest quality products on the market. Our clients know that when they work with Secure Supplies , they will be getting quality products, supplied by experienced and engineer-driven experts.
​
Fully Assembled
If you go through the manufacturing process, assembly time can range from months to years. (presuming everything goes to plan). Secure Supplies Energy understands that "Time is Money."
Our equipment is ready to ship and start up at your command.
​
When you work with Secure Supplies the complex and lengthy manufacturing process is all done for you. All gas turbines we supply are provided to our clients ready to start up from the moment following installation.
​
As you would rightly expect, all our products are pre-assembled with standard components, related auxiliaries, controls, and switchgear. Why run the risk of potentially missing deadlines due to delayed or incorrect assembly? Work with Secure Supplies Energy and get fully refurbished equipment on site in a matter of days.
Quality Control
Occasionally generators do not work as expected when you on initial start up.
This can be due to a manufacturing error or inexperience during assembly. We understand how important it is to have products work as expected from day one of operation. It's no secret that an improperly functioning turbine or generator can severely delay a project, potentially putting it behind schedule to meet a deadline.
Secure Supplies Energy utilizes our own in house quality control methodology, formulated from industry standard best practices, and our decades of first-hand experience. We verify each and every gas turbine that we provide, ensuring it will work as intended as soon as it reaches your hands. When combined, our assembly and quality control procedures greatly minimize the risk of unexpected delays during assembly or initial operation.
FUEL SAVINGS
So you Profit from POWER Production
MW Class Turbine Startup Cost
A 13,750-hp (10.26-kw) gas turbine uses approximately 3000 lb (1360 kg)
of pipeline gas in the expander each start, which is approximately 62 million Btu (65.41 GJ) each start.
With a gas value of $2.00 per million Btu ($1.89/GJ) LHV, this is $124 per start.
Engine Starter
A diesel / H2 engine starter for the same gas turbine would use approximately 14 lb (6.35 kg)
of diesel fuel, or approximately 0.25 million Btu (263.7 GJ). At $15 per barrel, or $2.68 per
million Btu ($2.54/GJ), one start would cost only $.67.
Start and Idle
Start And Idle 16 mins prior load being applied Fuel used in the gas turbine combustion
system up to the point of minimum load shaft governing speed is relatively insignificant. A
13,750-hp (10.26-kw) industrial gas turbine would consume only 0.6 million Btu (0.654 MJ). But
how much fuel is used during idling time before the operator actually loads the gas turbine?
Rough estimates show a 13,750-hp (10.26-kw) turbine would use approximately 25 million Btu/
hr (26.37 GJ/hr). If the turbine were started 20 times per year, and it were allowed to idle
an average of 15 min, each start, and fuel costs $2.00 per million Btu ($1.89/GJ), then one might
consider that wasted energy for idling during the year a. ated to $250/year. Once again, we
see that starting fuel is not a subject forsignificant fuel-consumption reduction.


Secure Supplies Has Several Chp and Intake Cooling Systems which can add 10 to 20% more Efficiency.
the inlet air dry bulb temperature is usually kept 5 F (3 C) or more above wet bulb temperature. If an ambient air dry bulb temperature of 80 F (27 C) and 30 percent relative humidity is assumed, reference to a psychrometric chart shows that the turbine inlet air dry bulb temperature could be safely reduced
to 6 5 F (18 C) with evaporative cooling.

As shown in Fig. 2, the industrial gas turbine full load heat rate at 8o F (27 C) might be 7650 Btu/hphr (10.82 GJ/kwhr), but at 65 F (18 C), the full load heat rate is 7470 Btu/hphr 10.56 GJ/kwhr), or approximately 2.4 percent better. For rough estimating purposes, assume that the ambient temperature was 80 F (27 C) for 3000 hr per year and the relative humidity was 30 percent for the same period. Further assume that during this period, the gas turbine was operating at its full-load capability of 13,337
hp (9949 kw). By using the evaporative cooler for this period, and assuming a fuel cost of
$2.00 per million Btu ($1.89/GJ), the annual fuel savings would be approximately $14,400/year. It
must be understood that even for these exact conditions, this is an approximation When the evaporative cooler is operating and the gas turbine could, therefore, produce more power than 13,337
hp, the fuel rates given by Fig. 2 must be adjusted slightly (possibly an improvement as will
be discussed later .

Again, by use of a psychrometric chart and gas turbine air flow data, and for the aforementioned assumed conditions, the evaporative cooler water consumption is calculated to be 2.78 gal (10,52 1) of water per minute. If the annual cost of this water supply is $2.00 per thousand gallons ($0.52 per thousand liters), then the annual water costs are $1000 per year. The net savings would then be $13,400/year. If the
installed cost of the evaporative cooler were $50,000, the gross payout would be 3.73 years.
In addition, credit could be taken for the additional available power.
EGR OPTIMUM REGENERATIVE EFFECTIVENESS

In searching for ways to reduce fuel consumption, the question often arises as to whether more energy can be recovered from the exhaust of a gas turbine. For many years, a heat exchanger called a regenerator has been used with industrial gas turbines for this purpose. As shown in Fig. 3, the regenerator captures heat from the gas turbine exhaust and transfers this heat to the compressed air entering the combustion chamber. Regenerator effectiveness is a measure of how much gas turbine exhaust heat is recovered. For many years, regenerators with an effectiveness of approximately 81 percent have been used with gas turbines. To increase the effectiveness and thereby use more of the
exhaust heat, more heat exchange surface must be built into the regenerator.
​
an estimate of how gas turbin efficiency and regenerator cost varies with regenerator effectiveness. Note that when effectiveness is increased from 81 to 85 percent, the regenerator heat exchanging surface must increase by approximately 50 percent, and this additional regenerator surface costs approximately $150,000.

Using this data, and assuming a 13,750-hp (10.26-kw) gas turbine operating at full load at
ISO conditions for 8500 hr/year, Fig. 5 demonstrates the optimum regenerator effectiveness
for different fuel costs.

Tailored To The Project
We provide generators that run on all common fuel types, including:
​
Factory By pass Gas Streams

Natural Gas

·Hydrogen

Landfill Gas

Water Fuels

·#2 Oil a variety of purity and mixtures can be used. Including Oil and Gas together.

Bio Gas

Bio Diesel

Diesel
​
Gas turbines supplied by Secure Supplies Energy are highly versatile in terms of potential applications. We provide several customization options on most of the gas generators we supply – enabling you to tailor your generator to your business application.
​
HRSG the MODERN CHP Using Refrigerant Gas COP 90% is a Achievable.
We can fit highly efficient Heat Recovery Steam Generators (HRSG) to most of our generators during assembly. By capturing the exhaust energy that would otherwise be expelled into the atmosphere, an HRSG systems will reuse the heat to power steam turbines and generate more efficient electricity. The result of which is cleaner, greener, and cheaper energy.
Mobile Modular Design
Often a generator will need to be moved several times during its long lifespan. We can provide containerized generators in a wide range of sizes and power outputs. Our secure and hardy metal casings will allow you to access truly mobile energy, wherever and whenever it is required. The secure trailer mounted design allows for easy highway and jobsite access.
Why Lean Gas Fuels Such as Hydrogen ,Bio Gas , Ammonia or Natural Gas?
Jet Engines and Gas Turbines are Dsigned for Lean Gas fuel infact they love fast burn rates or fast laminar flames speeds from fuels such as pure Hydrogen.
Gas turbines are the cleanest and greenest non-renewable generators money can buy
They are outperforming diesel generators in terms of cleanliness and quietness. Gas is one of the most economic energy choices on the market (second only to coal and much cleaner). Getting clean cheap energy has never been easier.
Call Secure Supplies Energy today and speak with one of our highly-trained representatives to discuss how we can supply you with gas turbine generator in just a matter of days.
​
Daniel Donatelli
Mb + 1 520 848 1659