Fueling Healthy Communities
Power Gas Architecture | Developer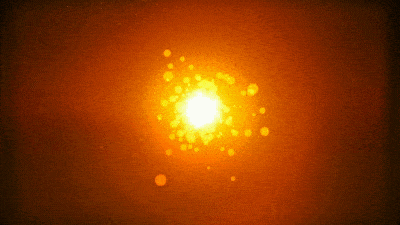 Secure Supplies a Leader in Hydrogen Power to Gas and Gas to Power Technology has now Released a Mini S1™ Step 1 kit to aid uptake of hydrogen fueled economies.
​
This now Means Multi Site Retails Gas Stations or Park Sites can now bridge the gap
and roll out H2 Fuel Stations more Rapidly.
This is Global News. #globalnews.
Your On-Site Hydrogen Fueling Station: Automotive-Fleet-Industrial
Gas from Water on Demand for filling
​
Mini S1™ is an on-site hydrogen generation, compression, storage and fueling appliance that uses water and electricity to produce high purity fuel cell-grade hydrogen.
​
Mini S1™ converts 3.8 gallons of filtered water into enough hydrogen fuel to fill one hydrogen powered vehicle to travel over 360 miles.
​
A consortium of technology innovators comprised of a cost effective, safe and reliable fueling solution aimed at addressing specific needs of the hydrogen infrastructure in automotive and industrial mobility applications. The Mini S1™.
Installations
Warminster, PA

Kesen Precut Co-op (Tokyo Boeki)

Sumita Factory, Iwate Prefecture, Japan

Greentown Labs – Somerville, MA

Toyota – Motomachi plant, Aichi Prefecture, Japan

2 units at Toyota Industries Corporation - Takahama Factory, Aichi Prefecture, Japan

Hyundai Station for DOE Fleet – Washington, DC
Commercial Terms
Factory certification to local standards

Transportation, civils, and Installation not included – site requires vent stacks, H2 Safety IR detector, and DI water filtration

Commissioning by Engineering team onsite | $25k

(estimated to be based on location)

Lead Time for 10 kg/d or 20 kg/d: 10 months

Lead time for S1 Mini : 12 months

50% down with PO, 50% prior to ship

Ex Works / FCA Factory USA
Why

Mini S1™
Protecting the environment and building a stronger economy
​
The Mini S1™ team believes strongly in energy independence, reducing pollution, increasing energy efficiency, creating a cleaner environment, and building a stronger economy through the use of clean, renewable sources of energy.
Mini S1™ will further the growth of a hydrogen infrastructure around the world by providing a convenient alternative fueling option for global consumers that adopt zero emission fuel cell electric vehicles.
​
Ideal for warehouses and small fleet vehicle operations
Mini S1™ is a cost effective fueling solution with a small footprint that can make FCEV's more accessible to customers in warehouses, community centers, municipalities, small businesses and similar locations.
​
Experienced in system integration, compression and electrolysis
The Mini S1™ team brings decades of industry experience in system integration, compression and electrolysis. Hydrogen fueling compressors for the automobile, bus, heavy duty vehicle, and utility vehicle markets with nearly 520 compressors installed world-wide and counting.
Spare Parts Availability
We stock a full selection of consumable parts including diaphragms, O-rings, process check valves, hydraulic check & oil regulating valves, tubing components, and more.
Typical shipping is within 24 to 48 hours.
This ensures our users are back up and running quickly even when they experience unexpected downtime.