Fueling Healthy Communities
Power Gas Architecture | Developer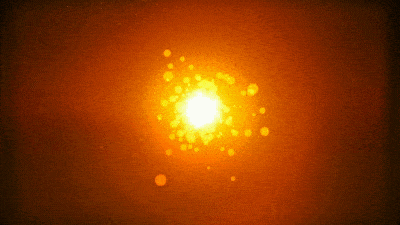 H2 Hydrogen Industry Careers Jobs Employment
Fueling Healthy Communities
Do you want to be part of building a cleaner future?
Secure Supplies Group is a world leader and innovator in the design and manufacturing of
Voltrolysis Based Water to Gas Fuels and Nano Bubble Water Fuels. Along with Traditional PEM and Alkaline Electroysis with high-pressure diaphragm compression systems.
We are the leading supplier of hydrogen compressors used in hydrogen energy applications worldwide. Secure Supplies Group serves the hydrogen, compressor, and industrial gas markets. Worldwide, PDC's installations represent the cutting edge of the hydrogen industry, serving organizations from government to professional sports and universities.
​
Secure Supplies Group is headquartered in Dubai with additional locations in high-growth hydrogen energy markets including Arizona, China, RSA Japan, South Korea and the European Union.
Founded in 2004 by Daniel Donatelli,
Secure Supplies Group was added to the
Hydrogen Development Fund PE Investment Management portfolio in mid 2017.
​
​
You are creating change for energy in the world… and together we will succeed and create value.

We are leading the world energy transformation toward Hydrogen as a primary energy source for a greener and better world
Health insurance with BUPA

Dental insurance with BUPA

401k by Vanguard. Secure Supplies Group will make pre-tax dollar contributions into your 401k retirement account

Health Reimbursement/Health Savings Accounts
Paid Time Off to recharge and refuel doing the things you love

Paid Holidays

Secure Supplies referral Program: $1,000 bonus for each successful referral

Health & Wellness programs to keep you on your A-Game

Fitness Club Membership
Diversity, engagement, and inclusion remain at the center of our values.
Many of the greatest ideas and discoveries come from a diverse mix of minds, backgrounds and experiences, and we are committed to cultivating an inclusive work environment.
At Secure Supplies Group , we devote resources and attention toward engagement, retention, and promotion of the incredible talent we have. The future of our work must be inclusive, and during this unprecedented time when people are facing more challenges than ever before, Secure Supplies provides equal opportunities to all employees and applicants for employment.
​
​
Innovate, design, and manufacture using the world's new renewable gas resources to make a cleaner and sustainable future for all.
Secure Supplies Group seeks to build a team of highly skilled individuals seeking a greener energy future. Our commitment to our employees is unparalleled in the industry. LEARN MORE
Show us who you are, how much you care about the world around you and we'll show you the rest! Explore our internship and co-op learning opportunities.
A range of careers & ample room for advancement with self-management make Secure Supplies ideal for ambitious, skilled individuals. Join our team!