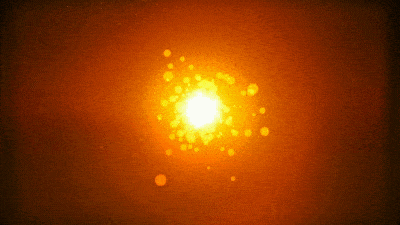 Company Milestones Timeline
The Birth of the Company.
The launch of the brand Secure Supplies, which started the companies journey in the field of Renewable Energy Solutions and Equipment. To allow the "Fueling Healthy of Communities".
​
Technology Acquisitions
Several Hydrogen on demand Technologies and gas purification and metering technologies were acquired by Secure Supplies.
​
Strategic Ammonia Technology Acquisition
Kalsul Fertilizers and chemicals was rolled into and absorbed by Secure Supplies Group.
​
Launch of Hydrogen Hot Rod Builder Culture
To facilitate a pathway for protection and advancement of the Green High Performance vehicles and the home builder hydrogen hot rodding culture. Secure Supplies secured several on demand fuel technologies. Including Ammonia and H2 Liquid and Gas fuel injection technologies and proceeded to put them into production and into the Hydrogen Hot Rodding market globally.
​
NANO BUBBLE Technology Acquisition
Through careful strategic planning Secure Supplies designed and than acquired several
top tier technologies to allow, electron extraction and Nano Bubble saturation of Fuel Gases and Inert Gases in to a variety of liquid mediums .
​
H2 Drone Port Fueling and H2 Drone Developed
Secure Supplies, seized the opportunity of robotic fueling and drone range extension through adaptable fueling technologies developed within our brands..
​
Strategic Restructuring of the Company.
All of the Companies brands were moved to Dubai as a Head Quarters. With Subsidiaries in USA, China, Canada, India, and South Africa Kalsul, Hydrogen Hot Rods, Secure Supply and Secure Supplies shares are held there from our Private Equity Partners. Formation of the North American Hydrogen Development Fund and Secure Supplies Fund Management established successfully.
​
Strategic Partnerships
During this period we established strategic partnerships with Coates Engines, Proton electrolyzers PDC Compressors and Hexagon Lincoln. DEF Fluid Supply Channels and Absorption Chiller Supply Channels opened in 2014.
​
Expansion into North American Markets
Secure Supplies entered into the North American Market, this represents the expansion of product range and market. Started supply of parts and accessories for Hydrogen Energy Storage Solutions and bottled gas range deliveries.
​
Catalytic Acquisition and Development
Secure Supplies, secured proprietary formulas for blending catalytic materials. Enabling the company to create a green and clean pathway to apply these new solutions to the 100% green fueling Kiln, Furnace, Incinerator, Autoclave, Boiler and Heating Markets. These specially formulated products allow for a flameless hydrogen to radiate a controllable and adjustable exothermic heat between 2000c to 3000c without a flame present.
​
Gas Turbine Strategic Partnerships
Japanese Partnership with Sumitomo Leasing and KHI Leasing. Solution successfully acquired. To source refit and refurnish for client supply ,gas turbine power plants
from 50Kw to 30Mw .
Opening of Secure Supplies Media
The launch of the Energy Power Gas Magazine and the Hydrogen Hot Rodding Magazine.
The media platforms for each where launched, including websites and event teams. Office was established to role out new ranges of products and event and merchandise services. Expanded face to face presence at industry events and media functions.
​
Entrance to Asian Market
Renewable Energy solutions and equipment supplied to Data Centers. Compression and Metering equipment supplied to Ammonia to H2 fuel cell fueling stations.
Hydrogen electric to ammonia Project with down stream NPK Prilling , weighing and bagging.
​
Nano Bubble Fuel Systems Expanded
The India and Chinese Factory Sites are expanded. Producing PCBs and Nano Bubble Water fuel Systems, The Product Range is expanded to stoves, Oven Heaters. Several Franchises sold for Carbon Cleaning and Boat de-calcification machines running on nano bubble technology.
Mass Production
Massive uptake of industrial project deployments multi country.
Massive Uptake of Hydrogen fueled power plants.
Add MW Class Batteries and Pressure and Kinetic looping power systems.
Massive uptake of MEMS.
Massive uptake of Hydrogen fuels Burners kilns and combustion ceramics.
Acquisition Graphene Battery for Telecom /paired with H2 Engines Gensets 5G 6G and beyond.
Data Centers Solutions Launched
CO2 capture to Dry ice Manufacture Sale
O2 N2 Gas Manufacturer and sale expanded.
Marine Propulsion expanded.
Doubling Down on Re investments
Hydrogen Project Kenya Dealer Opened
Hydrogen Project Uganda Dealer Open Hydrogen School
Hydrogen Hot Rod Magazine Starts Multi events
Acquired Quanta Magnetics to Join the Magnetic Motor Application Range
Zero Emission Data Block Chain Company Started
Financial Services Started and expanded
Inventory Position Expanded / Stain wire Ferrite Core PCB Stock
More Swagelok Teams join.
​