Fueling Healthy Communities
Power Gas Architecture | Developer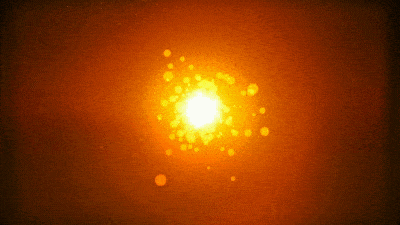 HYDROGEN OXYGEN BURNER BURNER KILN BOILER FURNANCE H2 HHO
H2O2 Burner uses hydrogen-oxygen produced by "brine electrolysis" as fuel. We have developed a series of H2O2 Burners for eco-friendly, economy, safety and high efficiency.
The advantage of H2O2 is much better than other fuel. H2O2 Burner can completely burn with no pollution and no poison, and there's no black smoke and CO to influence the environment and the health of the operators.
​
Secure Supplies has Adapted special Catalytic System to radiate heat effectively.
The material is also easy to get, only use "soft water and electricity" to produce H2O2. Through our experience and skill to develop this burner, we've already improved and reduced the danger of operation. As you know, the crude oil will be out of source after 40 years, oil price will be raised up continuously. And H2 is considered as one of the most important energy. "H2O2 Burner" will be the best choice in the future.
In a conventional boiler, fossil fuel is burned by reaction with the oxygen and hydrogen gases in the surrounding air. The hot combustion gases produced pass through a heat exchanger in which the surfaces transmit the heat from the combustion products to the water, thus raising the water's temperature.
​
One of the hot gases produced in the combustion process is water vapor (steam) which arises from burning the hydrogen content of the fossil fuel as hydrogen reforms to water after combustion.
​
Other hot gases produced are classified as emissions basically comprised of unburnt fossil fuel and particles from the fossil fuel's combustion and are deadly poisonous.
​
Additionally excess air fed into the furnace is heated by the heat released from the fossil fuel hydrogen release, and the poisonous hot gases in the emissions.
​
The largest units are found in the central-station power plants of public utilities. Units of substantial size are used in steel mills, paper mills, oil refineries, chemical plants, and other large manufacturing plants.
​
Secure Supplies H2 and HOH Catalytic TECHNOLOGY BOILER UPGRADES
OUR H2 HOH Gas is a unique combustible gas generated from water that is comprised of hydrogen and oxygen intimately joined together in the exact ratio of two parts hydrogen to one part oxygen.
​
When added to the Fuel feed of a boiler's furnace our Gas Make a Full Replacement of fossil fuels.
​
THE BENEFITS OF SECURE SUPPLIES TECHNOLOGY BOILER UPGRADES
The calorific (heat) value derived from the fossil fuel is increased,

Economically this means that less fuel needs to be delivered to the furnace per second to maintain the normal temperature within the furnace,

The destruction of ninety percent or better of poisonous emissions within the furnace.

​
BOILER TECHNOLOGY UPGRADES RETURN ON INVESTMENT
The Return On Investment (ROI) of upgrading your coal or fuel oil boiler furnace to add Gas Generator to feed Gas into the existing intake is high.
Actual case studies reveal returns of 139% and 341% respectively.
​
​
Flame Reading Device Sensor
Kiss head for connecting to the ignition spark plug
Paperless temperature recorder
Burner Control, Gas Burner Control
Burner Motor, Servo Motor
gas / air ratio regulator
High-pressure, low-pressure regulator, gas regulator
Nozzles, Industrial Gas Burners
Kromschroder,Brahma,Siemens,COFI,EBI,LGB,LECIP,WEISHAUPT,honeywell,FIDA,danfoss,
Thailand agent,supplier
Infrared Burner A1602,A1002,A802,A602
Gas Meter Elster,LANDIS & GYR,Ampy,Aichi,Kromschroder
Infra Red Gas Burner Plate
infrared burner plate,infrared gas burner plate
Secure Supplies is ready to get Started on your Power Plant Project Are you ?
​
PLEASE Contact us now to
GET THE PROCESS STARTED
We will Touch base on phone
and email shortly to Discuss a POWER PLANT PROPOSAL .
​
​