Fueling Healthy Communities
Power Gas Architecture | Developer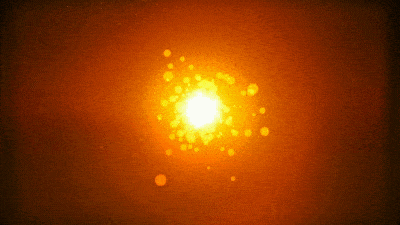 Airport Sustainability & Hydrogen Ground Vehicle Fueling Systems and Vehicle Devices.
Secure Supplies provides airport sustainability solutions which can be ISO Airport certif

ied.
​
Our S1 Step1 fueling energy storage facility kit is fast to deploy and can make a Immediate improvement change to lower your airports emission and fueling costs.
Whilst improving the airport management's

ROI from ground vehicle contractors who can also make change to h2 hybrid or fueling.
​
Cutting edge energy storage and airport green fuel cell gas production units will fuel your fleet from

35 to 70 MPa using hydrogen charging stations run from solar .
​
Our solution allows fuel cell power backup sites to be deployed around airport to critical power grids, on radar sites, landing lights circuits ,communications, terminal lifts and security monitoring areas( camera etc).
​
To ensure you have power during critical and unexpected power grid or specific meter down times at airport.
Suitable for fleets of utility vehicles and the specific requirements of the airline industry.
Public and Private Airports, Cargo Ports, Baggage hubs, Catering Hubs, Bus Hubs, Delivery Hubs and Drone Ports.
​
Integrated directly on site, our Energy Storage Solutions will also charge fuel cell or combustion engine vehicles with clean fuel with in less than 5 minutes.
Ground vehicles at airports (forklift trucks, platforms and baggage handling carts) can use hydrogen energy, which reduces pollution and noise.
Providing green secure UPS power backup for cameras, lifts point of sale and lighting & fire systems.
​
Captive fleets that run on hydrogen increase productivity while reducing emissions at all airports.
Our minimum system requires 1.5 mw dc / hr and can work from 1 hr to 24 hr depending
on your power source we can make and store clean and green fuel cell fuels steadily over days or all on 1 day depending on demand. Our solutions can be scaled in steps. S1 S2 S3.



Fill and Delivery Around Airport S1
Fill Green Ground Vehicles S1
Zero Emission Airport Vehicles
​Airport Ground Equipment
Which can be supplied and fueled by
Secure Supplies Group in either hybrid or
100% Green Fuel H2.
​
Secure Supplies S1 Step Fueling Hubs and Custom Conversions for Airports can be designed and supplied by Secure Supplies Group certified to local and international Sustainable airport protocols.
​
List Below are some of the Products commonly requested with our S1 Fueling Hub 1 acre Package.
​
TLD

Air Start Units

Bus

Catering Truck

Conventional Aircraft Tractors

Deicers Trucks

Drone Fuelers

Drone Launchers

Fuel Trucks

Fire Trucks

Heater Units

Trailers & Dollies
​
Dekal Load Banks

400 Hz Load Banks

28.5 V DC Load Banks

Accessories
​
Secure Supplies is ready to get Started on your Power Plant Project Are you ?
​
PLEASE Contact us now to
GET THE PROCESS STARTED
We will Touch base on phone
and email shortly to Discuss a POWER PLANT PROPOSAL .
​
​