Fueling Healthy Communities
Power Gas Architecture | Developer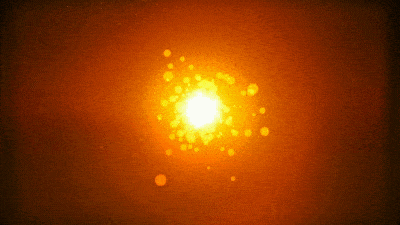 Secure Supplies works with partners under a consortium agreement or a custom contract.
While a consortium agreement allows for cost and risk sharing, some Fuel, Energy and battery needs are so specialized or the end result so exclusive that a custom contract is appropriate.
There are benefits to both arrangements:
Opportunities for license arrangements

Non-exclusive

Limited industry-specific exclusive

Limited industry-wide exclusive

First-to-market advantage

Specialized designs

Opportunity to purchase rights to select IP

Prototype batteries available for your use
​
​
For a custom contract for more specialized designs or packaging, exclusive access, and IP transfer, contact us.
​
Benefits of a Secure Supplies Consortium:
Industry-advantaged access to leading Energy Production and solid-state battery technology

Shared R&D cost model

Shared risk model

Prototype Fuels, Energies and Gas/Heat Electric batteries available for your use.
​
High-Temperature Battery Consortium

(e.g. Energy Storage , Oil & Gas, Industrial Process Equipment)
Performs at temperatures up to 150°C

No risk of fire/explosion (no liquid/gel electrolytes)

Withstands harsh environments

Survives high and low voltages

Customizable shape/dimensions

Can be formed with curvature

Low self-discharge

Rechargeable via inductive charging

Small form factor possible

Exceed industry-standard volumetric energy density
​
Our Mission = Fuel Healthy Communities
Secure Supply USA is committed to being a trusted and valued Energy Storage partner providing unswerving, unwavering high quality and reliable power to gas engineered solutions to our clients with in
the United States and Quebec.
​
Our Vision
Secure Supply USA is an industry leader in designing and developing engineered solutions for our clients.
This sanctions the progress of developing world-class products for the market. Our passion for continuous improvement across the group and warrants the execution of every task with personal and corporate integrity, environmental responsibility and zero emissions.
​
Our Core Principles and Values
Our dedicated staff at Secure Supply USA are guided by our core principles and values.
​
We pledge to:
Be loyal to the business and the green hydrogen and renewable power & gas products we represent

Be honest with ourselves and within all business activities

Be transparent in our work ethics

Ensure that the quality of all products and service is maintained and we, at all times, strive for improvement

Apply our experience, ingenuity, and intelligence to create sustainable solutions for the growing market.

Recognize that our clients have trusted us with their assets.

Be a positive asset to the environment.

Create a culture of continuous improvement.

Deliver effective, robust solutions that suit and serve our clients' needs and values.
​
​
Our Company History
Secure Supplies Group started as Secure Supplies Hong Kong in 2011 by founder Daniel Donatelli , focused on trading chemical prills of ammonia and N46 nitrogen based chemicals. After succeeding in developing and further discovering several new technologies for gas blending and handling to adjust burn rates. Daniel joined with Teams in the USA, to start promoting the unique hydrogen energy storage equipment and engine fueling technologies. Daniel provided and designed a end to end prime power Mw class energy storage solution. A solution which provides utility grade grid power secure back up. The design uses state of the art, Nasa specification technologies which by design are extremely reliant and have several redundancy back ups built in.
​
This allowed Daniel to release proprietary fueling technologies to USA made H2 engines builders and precision machine shops to over alot of the traditional losses in ice engines when run on lean fuels. The group than started investing in jv with USA made electrolyzer manufacturers , joined with USA made gas engineering ,USA made Carbon Fibre Tanks and other USA engineering partners. The Secure Supplies team able to further produce the worlds best End to End MW Class Prime Power Energy storage system.
​
A World Class Solution which includes green hydrogen fueled generators or water pumps either onsite or as regional peaker plants. Proudly all American made 5 MW to 40 MW. The focus is turning spinning reserve to a New ROI stream and Over coming stranded power and congested grids whilst securing the renewables to scale up to over 45% levels of grid power provision securely and safely using carbon free green h2 fueled engines in replace of diesels or gas turbines as the security blanket for the community renewable power farms.
​
To embrace a wider scope of global benefit and use of our green products to suit the global renewable market place. Secure Supplies Group formed in partnership the new franchises of Secure Supplies Mexico , Secure Supply Energy Storage India, Secure Supplies RSA ( South Africa) Secure Supplies Europe and Secure Supplies Asean (SE Asia).
​
Secure Supplies Group has moved to enter the Fuel Cell Gas Supply (Green Hydrogen Gas) supply markets, along with the industrial Oxygen and Nitrogen supply markets.
Opening our gas distribution business in multiple markets in 2017.
​
This was achieved by further partnering with a leading medical grade gas equipment manufacturer in Italy to manufacture and supply gaseous and liquid Oxygen Nitrogen and Hydrogen to distribute to our industrial client bases and retailers in each country.
​
Company growth in developing energy storage projects and growing the repeat business both on h2 fueled power plant engines and industrial gas distribution has allowed the group to expand the global presence steadily and will continue firmly into the future.
​
Whilst the team constantly improves the hydrogen driven products side of the business, further developments in gas blending Daniel has pioneered are allowing us to grow into gas handling opportunities with a focus on green hydrogen gas and green multi gas power generation plant provision for remote power sites, mining, ports, water treatment plants and power security critical ,commercial power generation applications.
​
The teams vision of renewable energy for conservation and efficiency & profitability is leading the group to train communities in "gas handling" focused divisions under the banner of Secure Supplies Group and within each country's franchise brand and team names. Such as "Secure Supply USA "," Secure Supply India ", "Secure Supplies RSA" ,"Secure Supplies Europe",Secure Supplies Mexico" and "Secure Supplies Asean" each is partnering with local communities , universities , governments and private sector to open and secure the green gas and power path ways .
​
Growing requests for power and gas equipment rental is on the rise and consequently the rental , leasing division of the group company is being planned and formed in each case to handle engine rental and tank rentals to facilitate support for clients to switch to green gas use faster at their facilities.
​
As the group of businesses continues to develop, a need for a larger premises in several countries is required.
​
In early 2017, a move to open in India under Secure Supply Energy Storage India was completed allowing a strong expansion of team skills and ability to "Make in India" under the Secure Supplies Brand.
​
14,000m2 of manufacturing and warehouse is being reviewed in New Delhi and Gujarat to allow all franchise companies to assemble for our multinational producers under one roof.
​
'With all divisions expanding to a global market foot print and working closer together."
A Decision to establish Secure Supplies Dubai was completed in mid 2017. This enables Secure Supplies group to consolidate all businesses under the one name for seamless multi country investment , growth and integrated service and delivery expansion globally to one standard.'
​
Secure Supplies Group & Secure Supply USA continue to support the industries ,we serve by leading a focused and dedicated team of experienced engineers , leading vendor partners and professional project managers, fitters, commissioning and service operation technicians.
​
Looking for more? Find out more about our leadership team here at Secure Supplies Group.
Note for the list below of Dealers
Locked means Exclusive Dealer has been established for that area.

Open means area open for discussion for companies to aquire a exclusive dealership to reprsent Secure Supplies. Secure Supplies Handles currently from Head office.

It is possible to contact us for a specific City or State Area even if it is Locked. Provided you have a good business case. Expect to Pay US$18,000 upwards Per Area you get approved for exclusive control of.
Alabama AL

Alaska AK

Arizona AZ

Arkansas AR

California CA

Colorado CO

Connecticut CT

Delaware DE

Florida FL
Georgia GA

Hawaii HI

Idaho ID

Illinois IL

Indiana IN

Iowa IA Des

Kansas KS

Kentucky[D] KY

Louisiana LA

Maine ME

Maryland MD

Massachusetts[D] MA
Michigan MI

Minnesota

MN Mississippi MS

Missouri MO

Montana MT

Nebraska NE

Nevada NV

New Hampshire NH

New Jersey NJ

New Mexico NM

New York NY

North Carolina NC

North Dakota ND

Ohio OH

Oklahoma OK
Oregon OR

Pennsylvania[D] PA

Rhode Island RI

South Carolina SC

South Dakota SD

Tennessee TN

Texas TX

Utah UT

Vermont VT

Virginia[D] VA

Washington WA

West Virginia WV

Wisconsin WI

Wyoming WY
American Samoa AS

Guam GU

Northern Mariana Islands MP

Puerto Rico PR

U.S. Virgin Islands
Acoma Pueblo

Agua Caliente Indian Reservation

Alabama-Coushatta Reservation

Allegany Reservation

Alturas Indian Rancheria

Annette Island Reserve

Aroostook Band of Micmac Trust Land

Auburn Rancheria

Augustine Reservation

Bad River Reservation

Barona Reservation

Battle Mountain Reservation

Bay Mills Reservation

Benton Paiute Reservation

Berry Creek Rancheria

Big Bend Rancheria

Big Cypress Reservation

Big Lagoon Rancheria

Big Pine Reservation

Big Sandy Rancheria

Big Valley Rancheria

Bishop Reservation

Blackfeet Indian Reservation

Blue Lake Rancheria

Bois Forte Reservation

Bridgeport Reservation

Brighton Reservation

​
Buena Vista Rancheria Trust Land

Burns Paiute Indian Colony

Cabazon Reservation

Cahuilla Reservation

Campbell Ranch

Campo Indian Reservation

Capitan Grande Reservation

Carson Colony

Catawba Reservation

Cattaraugus Reservation

Cedarville Rancheria

Celilo Village

Chehalis Reservation

Chemehuevi Reservation

Cheyenne River Reservation

Chicken Ranch Rancheria

Chico Rancheria Trust Land[5]

Chitimacha Reservation

Cloverdale Rancheria Trust Land

Coconut Creek Trust Land

Cocopah Reservation

Coeur d'Alene Reservation

Cold Springs Rancheria

Colorado River Indian Reservation

Colusa Rancheria

Colville Reservation
Coos, Lower Umpqua, and Siuslaw Reservation

Coquille Reservation

Cortina Indian Rancheria

Coushatta Reservation

Cow Creek Reservation

Cowlitz Reservation

Coyote Valley Reservation

Crow Creek Reservation

Crow Reservation

Dresslerville Colony

Dry Creek Rancheria

Duck Valley Reservation

Duckwater Reservation

Eastern Cherokee Reservation

Elk Valley Rancheria

Elko Colony

Ely Reservation

Enterprise Rancheria

Ewiiaapaayp Reservation

Fallon Paiute-Shoshone Colony

Fallon Paiute-Shoshone Reservation

Flandreau Reservation

Flathead Reservation

Fond du Lac Reservation

Forest County Potawatomi Community
Fort Apache Reservation

Fort Belknap Reservation

Fort Berthold Reservation

Fort Bidwell Reservation

Fort Hall Reservation

Fort Independence Reservation

Fort McDermitt Indian Reservation

Fort McDowell Yavapai Nation Reservation

Fort Mojave Reservation Arizona, California

Fort Peck Indian Reservation

Fort Pierce Reservation Florida

Fort Sill Apache Indian Reservation

Fort Yuma Indian Reservation

Gila River Indian Reservation

Goshute Reservation

Grand Portage Reservation

Grand Ronde Community

Grand Traverse Reservation

Graton Rancheria Trust Land
Greenville Rancheria

Grindstone Indian Rancheria

Guidiville Rancheria

Hannahville Indian Community

Havasupai Reservation

Ho-Chunk Nation Reservation

Hoh Indian Reservation

Hollywood Reservation

Hoopa Valley Reservation

Hopi Reservation

Hopland Rancheria

Houlton Maliseet Reservation

Hualapai Indian Reservation

Huron Potawatomi Reservation

Immokalee Reservation

Inaja and Cosmit Reservation

Indian Township Reservation

Iowa Reservation

Isabella Reservation

Isleta Pueblo

Jackson Rancheria

Jamestown S'Klallam Reservation

Jamul Indian Village

Jemez Pueblo

Jena Band of Choctaw Reservation

Jicarilla Apache Nation Reservation

Kaibab Indian Reservation

Kalispel Reservation

Karuk Reservation

Kickapoo Reservation

Kickapoo Reservation/Sac and Fox Nation Trust Land joint-use area

Kickapoo Reservation

Klamath Reservation

Kootenai Reservation

La Jolla Reservation

La Posta Indian Reservation

Lac Courte Oreilles Reservation

Lac du Flambeau Reservation

Lac Vieux Desert Reservation

Laguna Pueblo

Lake Traverse Reservation

L'Anse Reservation

Las Vegas Indian Colony

Laytonville Rancheria

Leech Lake Reservation

Likely Rancheria

Little River Reservation

Little Traverse Bay Reservation

Lone Pine Reservation

Lookout Rancheria

Los Coyotes Reservation

Lovelock Indian Colony

Lower Brule Reservation

Lower Elwha Reservation

Lower Sioux Indian Community

Tuolumne Rancheria

Turtle Mountain Reservation

Tuscarora Nation Reservation

Twenty-Nine Palms Reservation

Uintah and Ouray Reservation

Umatilla Reservation

Upper Lake Rancheria

Upper Sioux Community

Upper Skagit Reservation
Lummi Reservation

Lytton Rancheria

Makah Indian Reservation

Manchester-Point Arena Rancheria

Manzanita Reservation

Maricopa Ak Chin Indian Reservation

Mashantucket Pequot Reservation

Mashpee Wampanoag Reservation

Match-e-be-nash-she-wish Band of Pottawatomi Reservation

Mattaponi Reservation

Menominee Reservation

Mesa Grande Reservation

Mescalero Reservation

Miccosukee Reservation

Middletown Rancheria

Mille Lacs Reservation

Minnesota Chippewa Trust Land

Mississippi Choctaw Reservation

Moapa River Indian Reservation

Mohegan Reservation

Montgomery Creek Rancheria

Mooretown Rancheria

Morongo Reservation

Muckleshoot Reservation

Nambe Pueblo

Narragansett Reservation

Navajo Nation

Nez Perce Reservation

Nisqually Reservation

Nooksack Reservation

North Fork Rancheria

Northern Cheyenne Indian Reservation

Northwestern Shoshone Reservation

Ohkay Owingeh

Oil Springs Reservation

Omaha Reservation Iowa

Oneida Reservation

Oneida Nation Reservation

Onondaga Nation Reservation

Ontonagon Reservation

Osage Reservation

Paiute Reservation

Pala Reservation

Pamunkey Reservation

Pascua Pueblo Yaqui Reservation

Paskenta Rancheria

Passamaquoddy Trust Land

Pauma and Yuima Reservation

Pechanga Reservation

Penobscot Reservation

Picayune Rancheria

Picuris Pueblo

White Earth Reservation

Wilton Rancheria Trust Land

Wind River Reservation

Winnebago Reservation

Winnemucca Indian Colony

Woodfords Community
XL Ranch Rancheria

Yakama Nation Reservation
Pine Ridge Reservation

Pinoleville Rancheria

Pit River Trust Land

Pleasant Point Reservation

Poarch Creek Reservation

Pokagon Reservation

Ponca Trust Land

Port Gamble Reservation

Port Madison Reservation

Prairie Band of Potawatomi Nation Reservation

Prairie Island Indian Community

Pueblo de Cochiti

Pueblo of Pojoaque

Puyallup Reservation

Pyramid Lake Paiute Reservation

Quartz Valley Reservation

Quileute Reservation

Quinault Reservation

Ramona Village

Red Cliff Reservation

Red Lake Reservation

Redding Rancheria

Redwood Valley Rancheria

Reno-Sparks Indian Colony

Resighini Rancheria

Rincon Reservation

Roaring Creek Rancheria

Robinson Rancheria

Rocky Boy's Reservation

Rohnerville Rancheria

Rosebud Indian Reservation

Round Valley Reservation

Rumsey Indian Rancheria

Sac and Fox Nation Reservation

Sac and Fox/Meskwaki Settlement

Salt River Reservation

San Carlos Reservation

San Felipe Pueblo

San Felipe Pueblo/Santa Ana Pueblo joint-use area

San Felipe Pueblo/Santo Domingo Pueblo joint-use area

San Ildefonso Pueblo

San Manuel Reservation

San Pasqual Reservation

Sandia Pueblo

Santa Ana Pueblo

Santa Clara Pueblo

Santa Rosa Rancheria

Santa Rosa Reservation

Santa Ynez Reservation

Ute Mountain Reservation

Viejas Reservation

Walker River Reservation

Wampanoag-Aquinnah

Trust Land

Warm Springs Reservation

Washoe Ranches Trust Land

Wells Colony
Santa Ysabel Reservation

Santee Reservation

Santo Domingo Pueblo

Sauk-Suiattle Reservation

Sault Ste. Marie Reservation

Seminole Trust Land

Shakopee Mdewakanton Sioux Community

Sherwood Valley Rancheria

Shingle Springs Rancheria

Shinnecock Reservation

Shoalwater Bay Indian Reservation

Siletz Reservation

Skokomish Reservation

Skull Valley Reservation

Smith River Rancheria

Snoqualmie Reservation

Soboba Reservation

Sokaogon Chippewa Community

South Fork Reservation

Southern Ute Reservation

Spirit Lake Reservation

Spokane Reservation

Squaxin Island Reservation

St. Croix Reservation

St. Regis Mohawk Reservation

Standing Rock Reservation

Stewart Community Nevada

Stewarts Point Rancheria

Stillaguamish Reservation

Stockbridge Munsee Community

Sulphur Bank Rancheria

Summit Lake Reservation Nevada

Susanville Indian Rancheria

Swinomish Reservation

Sycuan Reservation

Table Bluff Reservation

Table Mountain Rancheria

Tampa Reservation

Taos Pueblo New

Tesuque Pueblo

Timbi-Sha Shoshone Reservation

Tohono O'odham Nation Reservation

Tonawanda Reservation

Tonto Apache Reservation

Torres-Martinez Reservation

Trinidad Rancheria

Tulalip Reservation

Tule River Reservation

Tunica-Biloxi Reservation

Yankton Reservation

Yavapai-Apache Nation Reservation

Yavapai-Prescott Reservation

Yerington Colony

Yomba Reservation

Ysleta del Sur Pueblo

Yurok Reservation

Zia Pueblo

Zuni Reservation
Djibouti Eastern Africa

Seychelles Eastern Africa

DR Congo Middle Africa

Comoros Eastern Africa

Togo Western Africa

Sierra Leone Western Africa

Libya Northern Africa

Tanzania Eastern Africa

South Africa Southern Africa

Cabo Verde Western Africa

Congo Middle Africa

Botswana Southern Africa

Gabon Middle Africa

Sao Tome & Principe Middle Africa

Lesotho Southern Africa

Burkina Faso Western Africa

Nigeria Western Africa

Mali Western Africa

Guinea-Bissau Western Africa

Malawi Eastern Africa

Zambia Eastern Africa

Senegal Western Africa

Chad Middle Africa

Somalia Eastern Africa

Zimbabwe Eastern Africa

Equatorial Guinea Middle Africa

Guinea Western Africa

Rwanda Eastern Africa

Mauritius Eastern Africa

Benin Western Africa

Burundi Eastern Africa

Tunisia Northern Africa

Eswatini Southern Africa

Ethiopia Eastern Africa

South Sudan Eastern Africa

Egypt Northern Africa
Djibouti Eastern Africa

Seychelles Eastern Africa

DR Congo Middle Africa

Comoros Eastern Africa

Togo Western Africa

Sierra Leone Western Africa

Libya Northern Africa

Tanzania Eastern Africa

Cabo Verde Western Africa

Congo Middle Africa
Kenya Eastern Africa

Liberia Western Africa

Central African Republic Middle Africa

Mauritania Western Africa

Uganda Eastern Africa

Algeria Northern Africa

Sudan Northern Africa

Morocco Northern Africa

Eritrea Eastern Africa

Angola Middle Africa

Mozambique Eastern Africa

Ghana Western Africa

Madagascar Eastern Africa

Cameroon Middle Africa

Côte d'Ivoire Western Africa

Namibia Southern Africa

Niger Western Africa

Gambia Western Africa
​
Others
Saint Helena U.K.
Western Sahara (disputed)
Mayotte France
Réunion France