Fueling Healthy Communities
Power Gas Architecture | Developer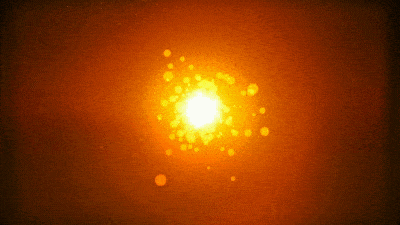 Green House Heaters Hydrogen HOH Hydroxy
For Homes
Green Houses

Drying Rooms

Factories or Rooms

Events Stadiums
by Secure Supplies
Sustainable renewable Green Fuels
Below are our Hot Sellers SSH800 Hydrogen Hoh Heater Feature for your reference,
Model SSH800 is our hot seller product.
We launched the first SSH800 heater in June of 2010.
The Second generation SSH800 is in service from February of 2014 until now.
​
SSH800 heater remains top two on our popular product list from the beginning.
We have developed several derivative products, such as SSH800 Luxury type,
SSH800 With Scent injection box, etc.
Assembly
1. SSH800's burner can run on Nano Bubble Water Fuel and Hydrogen and HOH ( Hydroxy)
2. SSH800's combustion chamber is made of 304 stainless steel.
3. The package includes an external Water Fuel Maker heating & storage tank, the whole water
pump & filter system, remote controller, etc
Working
1. Set the room temperature, the heater works fully automatically.
2. The working stage is readable.
3. If the heater is malfunction, there will come an alarm sound.
Fan Protection
The fan not only blows out hot air to the outsides, but it can also detect the combustion chamber's temperature- blows cold air inside to cool it down.
No Smoke
1.The chimney connector is 100% sealed to guarantee no smoke leaks indoors.
2. The outside smoke is also invisible.
Maintenance
1. The combustion chamber is openable, easy to check and clean inside.
2. Quality warranty is for one year. We provide spare parts.
​
Secure Supplies Innovative Carbon Free Design Hydrogen HOH Hydroxy green house heater allows for scent, nutroent or Anti Pest Fluids injection/ misting into air flows.
Poly Convection Tubing 4 mil 18 in Diameter
Features:
Priced per linear foot

Constructed from clear polyethylene for maximum light penetration

Strong UV inhibitor

Guaranteed to support the full cubic feet/minute output of the same diameter fan

4 mil film is guaranteed for 1 year

Custom hole punching

Custom length between 100 and 400 feet

4 mil is available in 12, 18, 20, 24, 30, and 36 inch inflated diameters
​
Convection tubing can be used for ventilation of greenhouses, uniform dispersion of heat from a forced hot-air furnace, improved mixing of air in greenhouses, heating selected areas of a greenhouse
This transparent, polyethylene convection tubing is a highly effective air distribution tool for use in greenhouses, barns, warehouses, workshops and more. It is UV stabilized and designed to hold up against direct sunlight and damp conditions. This convection tubing is extremely lightweight and can be hung inside of practically any structure to allow for even air distribution for heating applications, ventilation purposes, directional airflow and more.
A properly installed tube will make full use of the airflow provided by the fan or blower.
Holes are custom punched to one of 5 different hole configurations. The numbers associated with the hole punching options (8/4, 7/5, 9/3) indicate where the holes would line up to a clock face. The tubing is custom cut to specific lengths and comes in multiple diameters to conform to almost any air distribution requirement.
We recommend that tubing be hung from a cable using tube hangers.
These hangers do not penetrate the plastic. They consist of a loop of white plastic and a snap ring.
Unit Ship Weight: 0.12 lbs (per linear foot)
​
Tube Hangers Loop and Snap Ring Clip for Convection Tubing
For use in suspending convection tubing from the support tubes of the greenhouse.
Loops surround the tubing and attach to a tube hanger snap ring to attach to greenhouse or other structure.
It is recommended that hangers are spaced approximately every 7 feet apart.
Minimum order quantity 10

Choose standard loop size for tubes 12-24 inch diamater.

Choose large loop size for tubes 30-36 inch diameter.
Kalsul Chemicals Product "Our proprietary strain of Bacillus subtilis is a highly aggressive pesticide-grade strain having biofungicide + biobactericide + biofertilizer functions; a real and true hands-on 3-in-1 product!
Duct Application is a special delivery system used in greenhouses – glasshouses.
Without going thru the usual spray-water solution to spray and deliver the product to crop-plants, in Duct Application, our proprietary strain of Bacillus subtilis is carried in WP formulation itself thru the Ducts within the greenhouse – glasshouse, and softly blown and released at periodic intervals per set timer via small apertures in the Ducts.
Our special WP formulation floats in the atmosphere inside the greenhouse – glasshouse. This special delivery method via Ducts makes sure that the WP particles of our proprietary strain of Bacillus subtilis are evenly and uniformly distributed and well covered on the crop surface and foliage.
The controlled humidity inside the greenhouse - glasshouse atmosphere, and additionally, the moisture on crop surface and foliage help to activate / germinate the endospores of our proprietary strain of Bacillus subtilis. Thereafter, the activated / germinated endospores perform its multiple mode of action to control / prevent disease."

Daniel continued, "Compared with the traditional foliar spray delivery applications (i.e. diluted in spray-water solution and sprayed), Duct Application helps to save labor and application costs, and is also considered by greenhouse – glasshouse farmers to be more efficient and consistent to control / prevent Tomato Gray Mold disease."

Dr. Satoshi Yamanaka, R&D Manager of Arysta LifeScience Japan said, "In addition to Tomato Gray Mold, we have already confirmed the bioefficacy performance of Bacillus subtilisvia Duct Application against Powdery Mildew in Tomato, which is as good as what we get with foliar application.
We plan to make the label expansion for Tomato Powdery Mildew via Duct Application since it has its various advantages and more preferred by greenhouse – glasshouse farmers.
Additionally, we are also planning to expand the label to other vegetable crops as well in order to control these diseases in near future by using Duct Application."

"We are very thankful to Arysta LifeScience Japan for bringing to our attention this important market segment of Duct Application, and for their relentless hard work and perseverance for achieving this label registration.
In order to match this special delivery system of Duct Application, the particle size of WP formulation of our proprietary strain of Bacillus subtilis need to be reduced and made really small to fit and match the high standards and stringent qualification criteria along with high bioefficacy performance for achieving label registration in Japan. With our outstanding technology,
I am proud to say that we have perfected and succeeded to produce our special WP formulation of our proprietary strain of Bacillus subtilis with particle size smaller than 325 mesh (i.e. 44 micrometer), which we believe could well be one of the smallest particle size of Bacillus subtilis in WP formulation in the world, as used in agriculture."

Poju added, "Normally the particle size for Bacillus subtilis WP formulation products is between 100 to 150 mesh, as seen in other Bacillus subtilis products in the world, and as used in agriculture. Kalsul , has a sharp focus in new technologies and has numerous cross-industry collaborations to develop special unique technologies tailor-made for farmers, who we care deeply for.
We have worked to continuously improve the physical and biological performance of our proprietary strain of Bacillus subtilis to match the high standards for Duct Application for greenhouse – glasshouse farmers in Japan."
"We will not be satisfied with having achieved market penetration for this high-standard and uniquely positioned special niche application-segment in Japan.
We are continuing to push the possibility of this unique application technology to the greenhouse – glasshouse segment in other countries, particularly Europe and USA.
And, we hope that Duct Application will become a trend and an ideal application method for bioproducts in greenhouses – glasshouse all over the world in the future, which Bion Tech Taiwan can easily service with our product technology." MORE ABOUT KALSUL CLICK HERE
​
​
Hydrogen Industrial Quality Greenhouse Drying Hot Air Heater
Hydrogen Small Building Ducting Heating
Specification
Basic Parameter Table
Product Name Multiple Rooms Use Fresh Air Heater
Model SSFH-10
Fuel Hydrogen HOH Hydroxy Made on Dmand or Nano Bubble Water Fuel
3-6 Liter per hour
Electricity Consumption 1-1.5Kwh
Air Duct Diameter inner diameter 350mm
Chimney Diameter 140mm
Voltage 110v/220v/380v
Size 208*80*130cm
Weight 350Kg
Reference Heating Table
(cement room structure, EPS sandwich panel interior)
Product Name
Multiple Rooms Use Fresh Air Heater
Model SSFH-10
Reference heating area 200 sq.m
Reference heating duct length 15-60 meters
Reference heating room amount 5 room (20sq.m each)
Max. hot air outlet temperature 100 celsius
Reference air duct temperature 60-90 celsius
Room temperature 18-25 celsius
Smoke Temperature less than 100 celsius
​
Main Components Table
Burner's output power 80-120Kw
Burner's output heat 100 000Kcal
Chamber's material 304ss 2.0mm stainless steel
Chamber's size 860*520*615mm
Exchanger columns amount 22 pieces
Fan type 10 meter centrifugal fan
Fan power 1000w
Fan voltage 110v/220v/380v
Air compressor displacement 90L/min
Air compressor power 980w
Hydrogen Fueled
Green house Floor Grow bed Heating
Water Based or Oil Based Boiler