Fueling Healthy Communities
Power Gas Architecture | Developer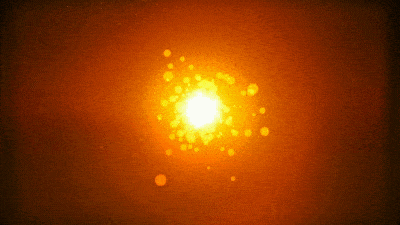 PEM Electrolyzers Micro Class USA
​
Secure Supplies provides you with
a Needs Analysis and Design Development.
Gas Production Diagram Design

Flow Rate Design,

Water Purification Design

Pressure Design

Purification System Design

Cooling system Design

Gas Drying Design

Safety System Design

Monitoring Design

Operation and Maintenance Planning
To order your electrolyzers for your projects Please Contact
​
Daniel Donatelli
Founder
Secure Supplies
Whatsapp + 66 83 6378 3443
​
Hydrogen Producing PEM Electrolyzer Cells
We produce make 99,9999% per H2 which can be
used in tanks or fuel cells or engines.
​
We have 2 Models 300 and 600 on these
These Cell will may Ultra pure

H2 for use in Health, fuel cells engines and storage systems ,
Hydrogen can be used to cut fuel costs and make power or pure cutting gas for gems jewelry and metal work.
​
​SSE-300 PEM Micro cell USD $600.00
SSE-600 PEM Micro cell USD $850.00
SSE-PS Power Supply USD $75.00
SHIPPING ADD $40
​
Payment Pay pal danieldonatelli1@gmail.com
Shipping is By Fed ex with Tracking number
​
SPECIFICATIONS
H2 Flow Rate(ml/min) -300 /600
Technology SPE/PEM(Proton Exchange Membrane)
Catalyst Coating

Technology
Chemical Precipitation Methode
Electrode Plate 100% Titanium 1 Metal(Anode 2mm thickness)
Micropore Plate 100% Micropore Titanium 1 plate
Outside Panel 316 Food Level stainless steel, 4mm thickness
H2 Output Pressure Atmospheric pressure from cell
H2 Output Purity Pure hydrogen gas with water
Water Requirement Ultra pure water, electric resistivity>2megohom.cm
Water is recycle used. No need pump
Water Consumption 1g water to produce 22.4L H2
Cell Outside Diameter 70mm 136mm
I nside Membrane Diameter 60mm 100mm
Cell Current Density 0.53A/cm2 (at maximum flow rate)
Input Current 0--13A 0--40A, constant current
( proper set at 0--20A to protect cell)
Input Voltage 3V≤V<7V

Single Membrane
Voltage <DC 2.5V
Whole cell voltage <DC 2.5V
N.W 0.5kg/pcs 1.6kgs/pcs 2.3kgs/pcs 3.5kgs/pcs
Membrane QTY One Two Four
Membrane Shape Round
Membrane Structure In Series Structure
Membrane Brand Imported from USA, "Dupont" brand, N117
Cell Using Temperature 0----45 centigrade
H2 Port Size Inner Diameter: 3mm or customer designed
Please confirm if you can accept this product and number you need
and I will work out total and send pay pal request etc by email
PEM Electrolyzer Product Pricing
​
SSE-300 PEM Micro cell USD $600.00
SSE-600 PEM Micro cell USD $850.00
SSE-PS Power Supply USD $75.00
Due to the complex safety requirements and industry contractor partnerships which are required to implement Secure Supplies designs systems for you at affordable prices Ordering is Straight forward simply contact Secure Supplies with your requirements.
Secure Supplies is ready to get Started on your Power Plant Project Are you ?
​
PLEASE Contact us now to
GET THE PROCESS STARTED
We will Touch base on phone
and email shortly to Discuss a POWER PLANT PROPOSAL .
​
​