Fueling Healthy Communities
Power Gas Architecture | Developer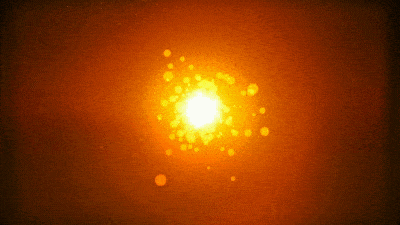 Our Pricing
Construction Consulting
Construction management for your project.
$240 hr
​
​
​
Energy Consulting
We design and build renewable energy plants anywhere we have access to biomass.
$600 hr
​
Phone Consultation
We review the feasibility of your project
$240 hr
​
​
​
​
​
Our Services
​
Architectural services
We will be happy to design a unique power /gas solution tailored to your specific project site needs and requirements. In our office, we mainly focus on gas purification and distribution and renewable energy storage - from small projects 1 to large industrial Solutions 25 mw and from 20 kg to 900 kg per gas productions at vary controlled pressures.
We have also designed many industrial solutions and other specific industry solutions such as flare gas units, mining and engine power plants along with airport airside vehicle fueling.
For more information about the buildings we designed and prepared construction drawings for, please visit our references.
Scope of our services
Each project consists of several phases which can be merged in some cases:
​
Architectural study

The architectural study represents the first basic phase of each project. At this stage, we identify the main requirements of our client, we deal with the site and team survey in person and what specific power/ gas and renewables resources you need and have in a detailed review.
We include meeting and getting to know your sites teams and existing operational teams and inspecting resources at project site and company.
​
We evaluate the type and layout of structures at your site. the safety of operations in proposed site, hazard boundaries and buffer zones during analysis of the investor's proposed land project will be place on to select best orientation. If you our client has a fairly clear idea about the future construction and layouts, we try to transfer it as fast as possible to the paper to incorporate our power gas equipment designs and refine it at this stage.
​
Zoning compliance

Second Service phase is the project for zoning compliance (for power gas projects this phase is merged with the project building permit), where the building compliance obtains more specific key point approvals - precisely defined maximum object's height, weights, noise, static risks, distances from the boundaries of the site and surrounding buildings, building layouts, structural height, the connection points for utility networks, preliminary project of statics, fire protection, HVAC etc.

Building permit drawings

Third phase is the project for building permit. It is particularly important in terms of the possibility of immediate commencement of construction works after the effective date of the building permit from the local building authority. Project for building permit is worked out to such an extent that it is possible to construct the plant and equipment according to it on a project timeline, although with some limitations.
Especially for when larger and more complex power gas projects, require a higher level of detail for the power gas project building permit, (and you need more detailed construction drawings & specifications, such as Civil engineering, gas engineering, electrical engineering, mechanical and hazmat safety drawings, according to which the plant is then constructed and installed by and Inspect for compliance).

Construction drawings and specifications

The last project phase before construction assembly of plant equipment and civil works at land site itself, but it is also the most important one. Compared to the project for building permit, it contains specifications of plant dimensions, pressures and production performance, materials and quantities and selected critical construction details. Processed in 1:50 scale, some parts up to 1:20, it contains a detailed technical reports and clearly itemized budget of the whole projected power gas solution and project site development. Upon signing off equipment producers commence pre assembling pending delivery to a ready and prepared to compliant project site area.
​
Prices of our service
Pricing for Secure Supplies power and gas architectural and equipment project development services it really depends on a number of factors such as the size of the projects, the estimated construction costs, the number of S1 S2 S3 Sections, the terrain as well as the complexity of the engineering solutions and plant details required by the client.

The binding price for a specific project is based on a price offer that we will send to you according to your individual requirements derived from the need analysis.

Indicative prices can be found in our Price lists HERE.
​
Ready-made Power Gas Plans or individual plant designs,
to provide specific site solutions?

A High percentage of new projects are designed By Secure Supplies directly.
Most people buy our plans specific to their project sites, Wind Farms Gas Plants or Renewable Energy Locations.
In the case of more complex situation, Secure Supplies will contract several discipline specific engineers some of which are our channel partners. Who further expand more on technical aspects of the design drawings.
The most valuable assets we as your power gas architect can bring to your project are our proprietary technology designs. Even if you have a well-developed sense of the plant design and inhouse engineers. Secure Supplies brings Power Gas Design and architecture brings cutting edge ideas which you may have never seen or considered. Such creative input into the design can change your project from a purely functional industrial plant to a truly exceptional one with shorter ROI.

If you select one of Secure Supplies S1 S2 S3 Power Gas Energy Storage Designs. Designs which are ready-made 1 Acre plans , they may meets almost all of your requirements, with simple adjustments, you will definitely save some money.
(typically you would save around $ 350,000 compared to an individual project) and you will also save some time that is required for completion of such a project (usually 2-3 months).
In this case, for the first pilot S1 site which will storage Power as Gas and /or is reforming and packing gas you have on a by pass stream, it makes no sense to re engineer a custom design. However, if you cannot find such a Secure Supplies Design which is close to your specification that can be adjusted , or you're looking for a unique High volume custom design, feel free to contact us.
Secure Supplies can help you design a Projects exactly to your needs!

When will be will Project plan be ready?

Usual delivery time is within 60 to 90 days after receipt of 20% deposit (charged from the total price of the Project plan). If you order modifications of the project plan, delivery time may be extended according to the scope and complexity of ordered modifications.

What are the options for Power Gas Project plan delivery?

If we have visited site we can schedule to present at your offices and teams also
Your project plan can be either picked up in person in our office, or a meeting place or we'll send it by mail to the specified address (shipping and handling fee is included in the price of the project plan).
You can find address of our office as well as other contact information on our contact page.
​
How many times can I use my project plan?

Each Power Gas Project plan is bound to your specific order number, and limited use technology and design copyright so it can be used only for the construction of one specific project site.
Primarily as the Information engineering techniques and designs are proprietary to Secure Supplies, so we hold copyright on them. We sign a developer contractor agreement with you when you proceed, which also states this protection for main contractor and sub contractors to Secure Supplies who is the developer providing the technology and knowledge.
​
Specialist Engineering Consultants
Today there is an increasing demand for new specialist consultants.
It should be noted that specialist consultants beyond the scope and agreement are not generally required with Secure Supplies Power Gas Energy Storage Designs. Thus part of the basic service Charges of Secure Supplies Power Gas Architecture and Designs.
Some of the possible additional specialist consultants are:
• Fire protection & training consultants,
• Life safety and code consultants,
• Security consultants,
• Specialty Gas consultants, (Such as Argon, Nitrogen etc)
• Specialty Power or Battery Fuel Cell consultants,
• Building envelope consultants
• Specialty Combined Heat and Power consultants
• Algae or BioFuel/Gas consultants
• Mining and Mineral Processing consultants
• Mixed Gas consultants ( Co2 , Methane Syngas blending)
• Specialty Transport equipment consultants such as abnormal logistics,
Mining, marine or aircraft design.
• Information technology specialists.
All of these and similar are in addition to many of the traditional, well planned Designs by Secure Supplies, such as civil, gas, mechanical and electrical engineers.
Refer to Appendix A for a complete list of possible subconsultants.
The Secure Supplies your "Power Gas Project Architect and Energy Storage Developer typically coordinates the specialist and subconsultants whether or not they have been retained directly by Secure Supplies or by the Owner.
A coordination fee will be charged to these additional specialists depending on:
• the complexity of the project, • the subconsultant's discipline or field of expertise,
and • the magnitude of the coordination activity and Safety Risk.
Often the coordination fee is worked into of the subconsultant's fee.
The fee for the services of specialist consultants is always over and above the fee or normal percentage for the Secure Supplies Power Gas Energy Storage Design Architecture fee.
Scope of Services ,Needs Document. As indicated above, the scope of services must be agreed upon and the purpose of this Needs document is to determine an appropriate fee for the Architect's services and any Specialty work.
​
​
Project Sites Assessment

Engineering design

Procurement

Manufacturing,

Assembly,

Factory testing,

Project logistics

Installation

Commissioning

Full project documentation

Ongoing operation and maintenance.
​
Secure Supplies is ready to get Started on your Power Plant Project Are you ?
​
PLEASE Contact us now to
GET THE PROCESS STARTED
We will Touch base on phone
and email shortly to Discuss a POWER PLANT PROPOSAL .