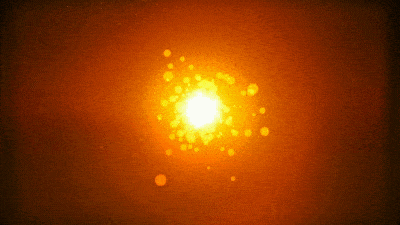 Step 1 S2 is the Bulk Manufacture and Distribution of H2 Hydrogen or Ammonia Nh3 by Secure Supplies
Hydrogen is sold per kilogram.
The energy in one kilogram of hydrogen is equal to one gallon of gasoline.
Hydrogen can fill a vehicle's tank in minutes, like gasoline at the pump.
Hydrogen

Fast

recharging and refueling makes life easy and saves you alot of time.
H2 Fuels
TAX income


$2.80

per kg
Gasoline TAX income
$0.18 cents per Gallon
The Retail Price of hydrogen hovers around $13 to 16 per kilogram (kg), but as technologies advance and costs decrease, hydrogen fuel will become more accessible and affordable.
​
TAX MARGIN and incomes on H2 FUELS are much Higher
for local and Federal Government whilst zeroing national import deficits
Ask us now.
Hydrogen fuel cell–powered vehicles travel longer distances using less energy.
One kg of hydrogen contains about the same energy as a gallon of gasoline. A fuel-cell electric vehicle with 1 kg of hydrogen can drive approximately 60 miles, compared to conventional vehicles, which get about 25 miles on a gallon of gasoline.
STEP 1 S1
Hydrogen Fuel Energy Storage Plant
S1 Price from $3,900,000 installed Product out
1 MW Power / Gas 700 Bar 60 kg per hr
Stationary Hydrogen Filling Station
Main Parameters:
Coverage: about 4,000m2 1 acre
Construction Period: about 6 months
Daily Hydrogen Filling Capacity: not less than 100kg/200kg/500kg 1500,kg 2500kg,4000kg
Hydrogen Compression: rated working pressure 45Mpa/ to 87.5Mpa
Compressor Form: booster pump / diaphragm compressor
Hydrogen Storage: 45Mpa/87.5Mpa
Hydrogen Filling: rated working pressure 35Mpa/70Mpa
Hydrogen Filling Flow Rate: 60kg- 200Kg/min
Hydrogen Supply Method: external hydrogen supply /electrolyzed water to produce hydrogen
Category: Hydrogen Engergy Application System
Description
The main equipment of the external hydrogen supply hydrogen filling station consists of a hydrogen unload column (unloading hydrogen from a long tube trailer), a hydrogen diaphragm compressor, a hydrogen storage cylinder group, a hydrogen filling machine, etc.
​
When the hydrogen filling station adopts the external hydrogen supply mode as the hydrogen source, that is, the hydrogen in the long pipe trailer is compressed into the high-pressure hydrogen storage cylinder group through the high-pressure compressor through the unload column, a long pipe trailer unload position is set at the hydrogen filling station. When the unloading is completed, the long tube trailer can be directly off the station.
​
After the hydrogen is stored in the hydrogen storage cylinder group, it is divided into high and medium groups, and formed into a high, medium and low three-stage filling cylinder group mode together with the lone pipe trailer to realize the graded filling of the hydrogen fuel cell vehicle.
The advantage of this design is that the efficiency is high and the filling time is short, and at the same time it has both safety and reliability. It can ensure that 10 fuel cell buses (8×140L hydrogen storage cylinders) filling indicators, and the filling time of a single bus is ≤20min.
​
According to the process requirements and design control requirements of the hydrogen filling station, the station control system takes the data acquisition control system and the host computer as the core to form a station monitoring system to realize the monitoring of the entire production process.
What's the Green Backup power for your PPA Contract ?
You need more than insurance to
Secure Healthy Communities against mother nature.
What is your MW class prime power 24 Hr 365 day back up when your batteries go flat ?
​
This Product Solution " Step 1 S1 " As it is named, forms the first step for every community to establish a foundation for Hydrogen Energy Storage and Pathway for community services training and downstream product deployments.
The Space Required is 1 acre of land with a access road .
​
Step 1 us primarily used to provide MW Class backup to Micro Grids and make oxygen releasing islands in and around Communities where you Live. It form the Idea Working Pilot with good gas sales abilities. We call it the Swiss Knife of Hydrogen.
​
As it is Highly adaptable and can use reformers in replace of electrolyzers.
​
Step 1 is the correct choice for all communities to start correcting the huge un balances in the air quality and start re balancing oxygen against the poisonous emissions in the communities air whilst backup up microgrids and making new products for new roi from stranded power or spinning power reserves .
​
We at Secure Supplies ask every one to ask the question.
​
" If the Wind Stopped where would the oxygen come from in your community for the air you breath ?
How many Poison air makers do you have sending up un breathable gas in your community?"
​
Secure Supplies is actively making wind ,solar and geothermal owners aware that in
MW class, batteries are not a suitable production collapse backup.
​
At best the most advanced system will proved 3 to 4 hrs of MW class back at full load, than they are flat empty of power.
​
If we are to move to 100% renewable power from mother nature.
To supply community power grids with green energy, we need to have the equivalent green fueled backup ready in Mw class,
​
Rather than roll out diesels, which are worst polluters. Secure Supplies has designed a proprietary system to make and store hydrogen to run green fueled power plants.
​
This system is being sold and install globally.
​
If run times are required beyond what is stored ,we have designed into the system a green fuel pod delivery system. To have hydrogen delivered,if required above what is stored.
​
This keeps the prime power back up running 24 hrs at full load if need be until renewable sites comes back on line.
​
We all at Secure Supplies believe this is the best green energy storage and back up choice for MW class power projects.
​
If you have signed cross fence power PPA contracts, you may want to have
a MW Class backup.
Our System also allows for strand power to be delivered on a regional basis as a green gas fuel .
​
Ordering is Straight forward simply contact Secure Supplies with your requirements.
​
Secure Supplies provides you with
a Needs Analysis and Design Development.
Tank Design

Flow Rate Design,

Pressure Design

Fill Rate System Design

Cooling system Design

Traielr Design

Compressor Design

Safety System Design

Monitoring Design

Operation and Maintenance Planning
To order your Hydrogen Tank Pod and Trailer Units for your projects Please Contact
​
Daniel Donatelli
Founder
Secure Supplies
​